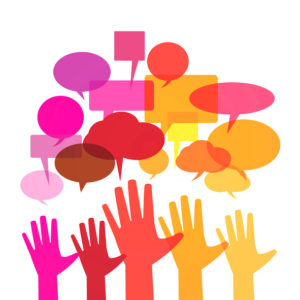 Public comment period: 1 – 11 February 2018 (closed)
The SEEDIG 2018 meeting will be held on 23–24 May, in Ljubljana, Slovenia. In preparation for this meeting, we launch a call for public comment on a draft programme outline. At the same time, we invite the community to submit suggestions for an overarching theme for the Ljubljana meeting, and for a regional survey to be conducted prior to the event
Draft programme outline
---
The draft programme has been prepared based on proposals submitted by the community, and on discussions held at the online planning meetings.
Building upon suggestions made by community members, 'data' is proposed as a cross-cutting topic for SEEDIG 2018, and an anchor to link the different sessions included in the programme. The headlines and 'data anchors' for the sessions are rather indicative at this stage; further work is to be carried out by organising teams, which will take over the responsibility for building the sessions. An accompanying Explanatory note provides further details on the process that has led to the creation of this draft, and outlines the next steps in further developing the programme and building the sessions.
Comments are welcome on the content, structure, and format of the programme. They will be considered in the finalisation of the programme.
Please send your comments via e-mail, to seedig@rnids.rs (mailing list) and/or execom@seedig.net (e-mail address). Before submitting your comments, we recommend and encourage you to read the Explanatory note.
Overarching theme & survey topic
---
We would also like to invite you to submit suggestions for:
An overarching theme for SEEDIG 2018

Considering the proposal to use data as an overarching topic, the overarching theme could be connected to data as well.
A topic for a regional survey to be carried out before the SEEDIG 2018 meeting, and whose results would feed into the meeting.
You can submit your suggestions on these two issues via the mailing list and/or e-mail address indicated above, as well as through our social media channels (Facebook, Twitter).
Your involvement is key in making SEEDIG 2018 happen. We look forward to hearing from you!