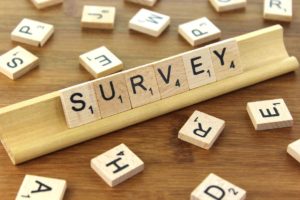 The fourth SEEDIG annual meeting – to be held on 23–24 May 2018 under the overarching theme Digital transformation and digital society in SEE – will focus on the opportunities and challenges of digitalisation and the digital economy in South Eastern Europe and the neighbouring area (SEE).
To set the scene for these discussions, we are launching our third SEEDIG regional survey.
The purpose of the survey is to capture the perception of the Internet community in the region on several digital policy issues that will be in focus at the Ljubljana meeting. It covers topics such as the region's readiness for the digital economy, digital skills, Internet neutrality, cybersecurity, digital rights, and data-driven technologies. The survey data will be compiled and reflected in a report to be presented and discussed in Ljubljana, in the framework of the different sessions included in the meeting programme.
If you are a national or a resident of a country in SEE, fill out the survey by 10 May. Your views matter!