The SEEDIG Internship Programme was launched in March 2017, with two main objectives:
---
To enhance SEEDIG's capacity development efforts, by offering individuals from the region the possibility
to be closely involved in SEEDIG activities.
To bring additional support to SEEDIG's core team in undertaking activities related to the planning of the annual meeting and the intersessional work.
Interns
---
In April 2017, two interns were selected to assist with the preparations for the Ohrid meeting, as well as with the SEEsummary and SEEhub:
Merve Küçükbatır | Kadir Has University/Humboldt University of Berlin | Turkey
Paul Turcu | University of Amsterdam | Romania
The unpaid internship was initially offered for a period of two months, but was subsequently extended until December 2017. The interns worked online, and they also attended the Ohrid meeting and supported the executive committee on site.
Interns testimonials
---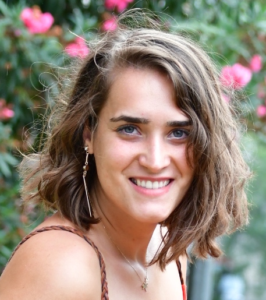 I was fortunate enough to be selected for the SEEDIG internship, which has allowed me to hone my skills, and has given me a better understanding of Internet governance issues and their relevance in South Eastern Europe and the neighbouring area. Experiencing working online has taught me more about teamwork, and how people can come together to get things done. The internship has also given me the courage to start something from scratch and, with hard work and diligence, see it through to the finished product (Ohrid meeting). Being a SEEDIG intern has been an enriching experience and the insights I have gained will definitely influence my future professional career. After my internship, I will stay part of the SEEDIG community and continue to contribute to the SEEDIG process.
Merve Küçükbatır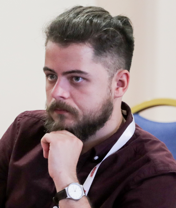 I found the experience very enriching, both personally and professionally. I cherished the opportunity to reconnect with my field of study, to meet and discuss with professionals directly involved in the digital policy scene, and, most importantly, to be part of a community of like-minded individuals. I was also grateful to participate in the SEEDIG event. It was thrilling to see so much dedication and commitment coming from students and professionals from my region. Their effort is praiseworthy, and I feel honoured and lucky to be part of this team!
Paul Turcu