There are several ways in which SEEDIG contributes to the global IGF process.
Submission of annual meeting reports

 
---
Including messages from SEEDIG sessions, as contributions from the Internet community in South Eastern Europe and the neighbouring area.
Participation in annual IGF meetings
---
SEEDIG has been actively participating in annual IGF meetings. It usually contributes to the preparation of main sessions dedicated to national and regional IGF initiatives (NRIs), and, occassionaly, to NRIs collaborative sessions. In 2017, for example, SEEDIG co-organised a collaborative session on Internationalised Domain Names (see more details about SEEDIG@IGF 2017). IGF annual meetings also offer a framework for SEEDIG community gatherings: a space for community members to meet and discuss ongoing and upcoming SEEDIG activities. Such gatherings have been held since 2017.
Contribution to IGF intersessional activities 
---
To the extent possible, SEEDIG responds to calls for contributions to IGF intersessional activities. In 2016, for example, it provided input into phase II of the intersessional project 'Policy options for connecting and enabling the next billion(s)'.
SEEDIG also participates in regular NRIs online meetings, organised by the IGF Secretariat.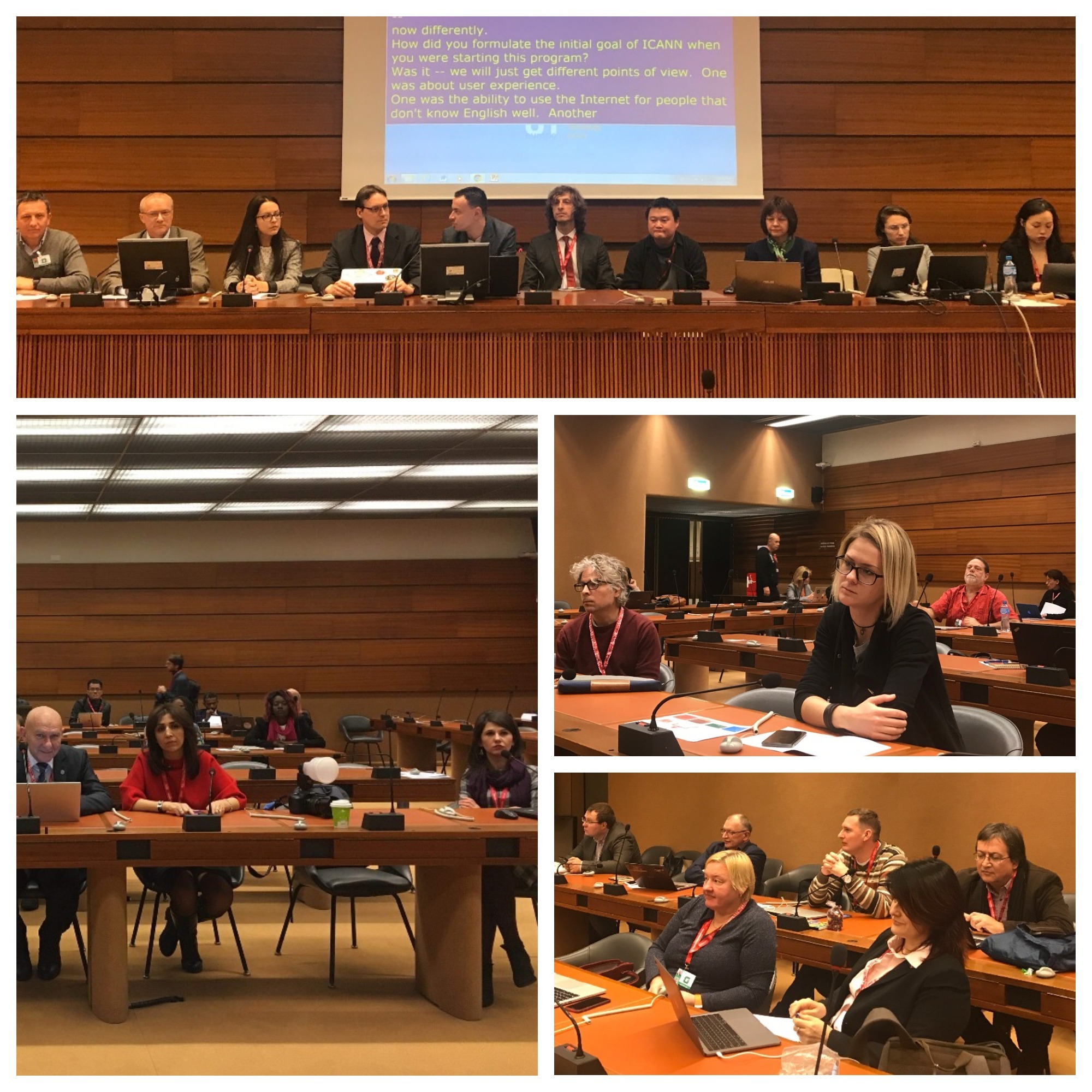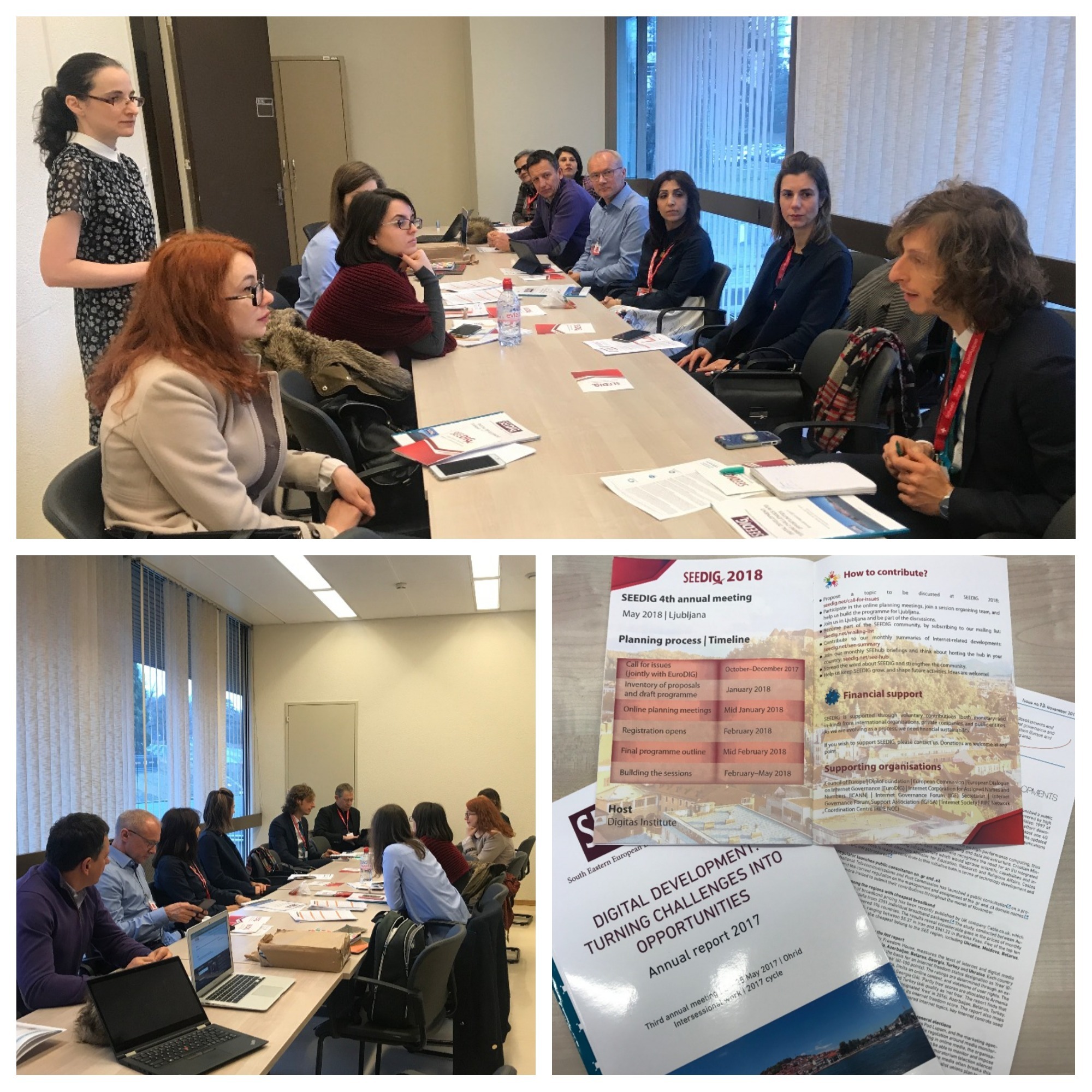 SEEDIG @ IGF 2017