In a joint call for issues* that ran between October and December 2016, SEEDIG and EuroDIG invited interested stakeholders to make suggestions for issues to be discussed at their 2017 meetings.
In response to this call, 74 proposals have been received, outlining Internet governance and digital policy issues suggested for discussion at the SEEDIG 2017 meeting.
See: List of proposals | Overview of proposals (as of 24 January)
The proposals in numbers: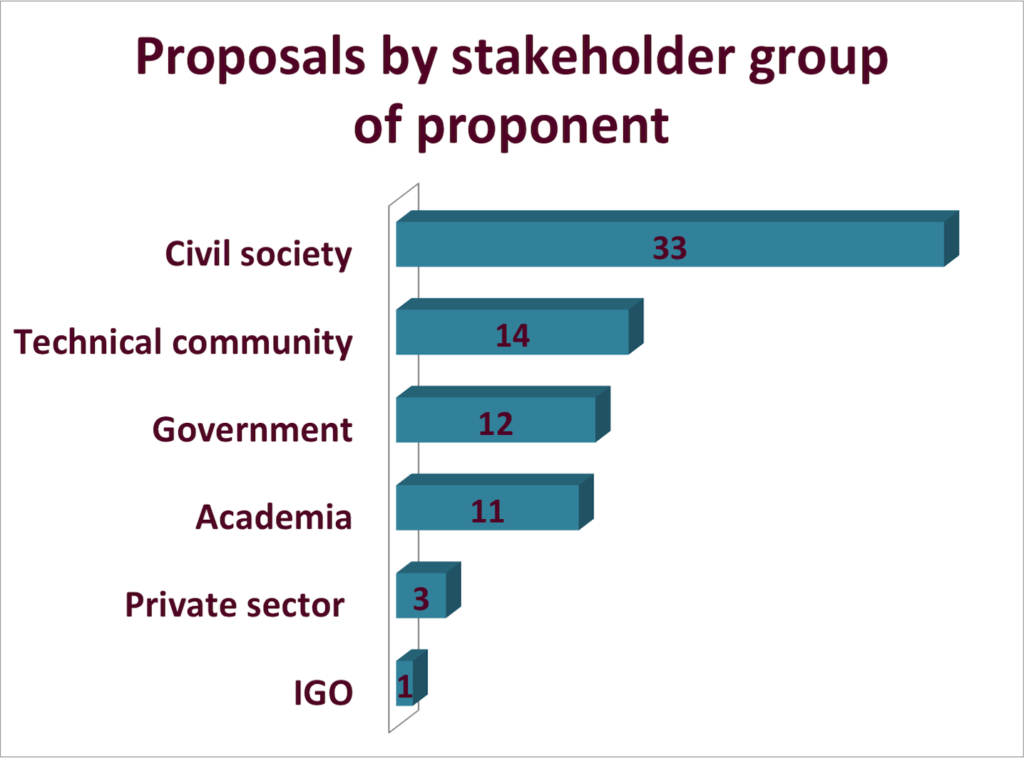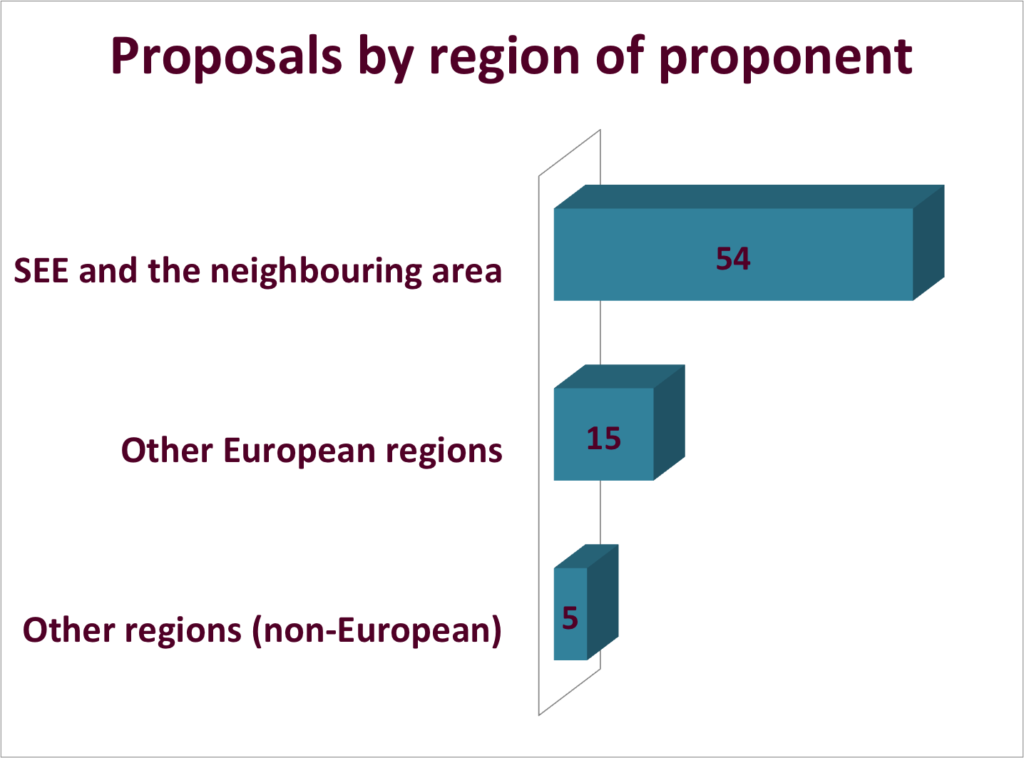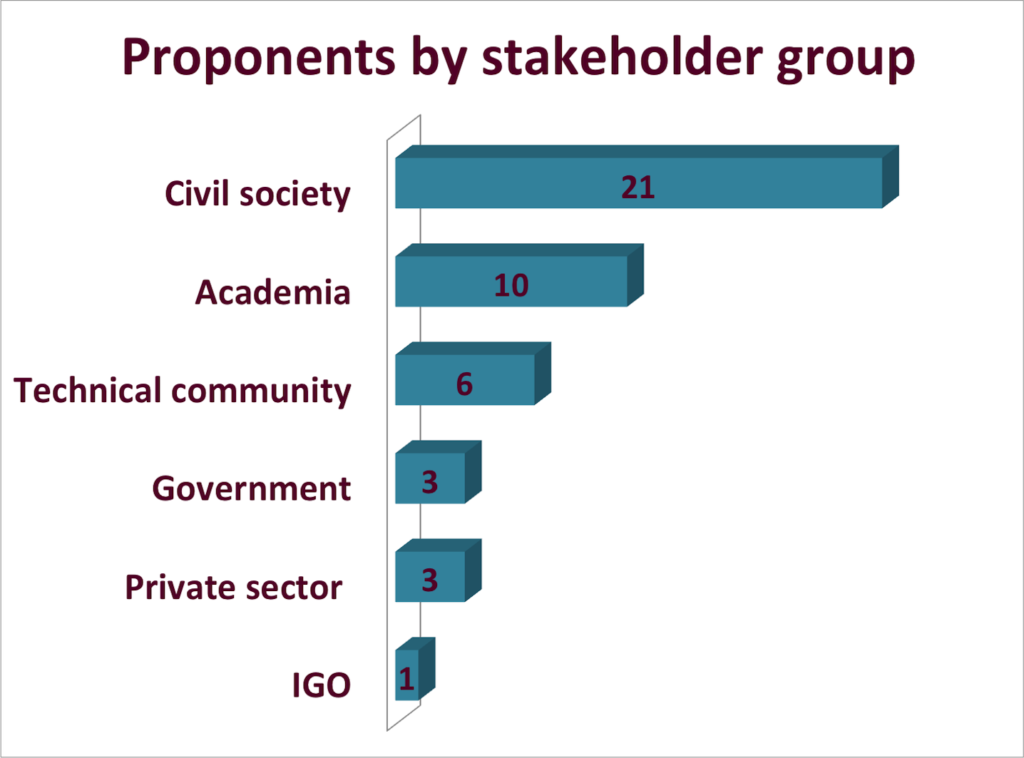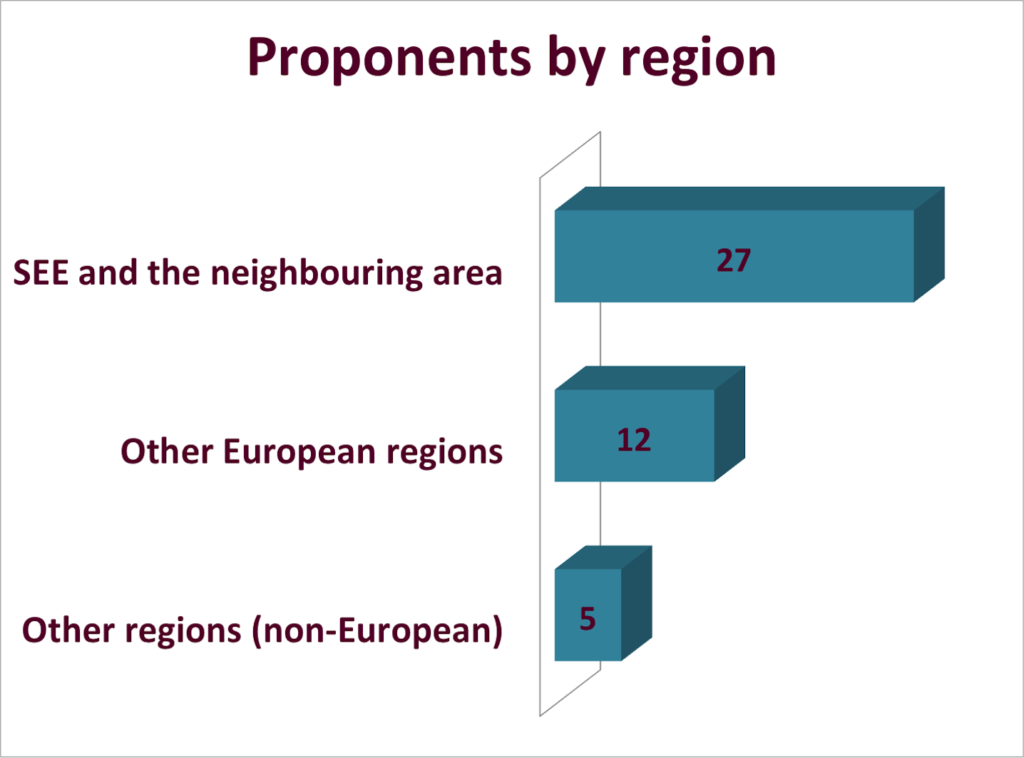 ---
*Call for issues: Which topics should be addressed at SEEDIG and EuroDIG 2017
This is a joint call for issue, both for SEEDIG and EuroDIG 2017 (the latter will take place in June 2017, in Tallinn, Estonia).  We are looking forward to receive submissions until 31 December 2016 / 24:00 UTC.
Please note: This is a call for issues, not a call for sessions or workshop proposals. We are asking for issues of high interest to many stakeholders across South Eastern Europe and the neighbouring area. In order to structure the proposals more easily, we are suggesting a few categories that you can attribute to your issue. If you think that your suggestion does not fit into one of the categories, propose a new one. Please suggest only one issue per form, but feel free to send us as many suggestions as you wish!