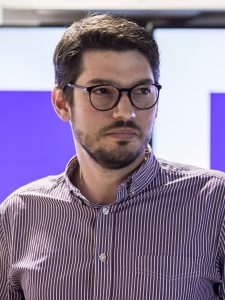 UiPath | Technology Alliances Manager
As a Technology Alliances Manager, Alexandru Harasim cultivates new and expands existing key technology artnerships. The ultimate goal is to design innovative solutions that enhance UiPath's overall Robotic Process Automation proposal while driving growth for both UiPath and the respective partner organizations. Alexandru has two main areas of focus: on the technology vertical, catering for Natural Language and Voice technologies, including Conversational AI platforms. On the industry vertical, he works with UiPath's Banking and Financial Services team to match the newest technologies with the varying banking requirements.
Alexandru joined UiPath after having spent almost a decade in corporate banking, both in Bucharest and in London. Before UiPath, he had a short tenure in software business development working with UK enterprise companies and public sector institutions.