IN FOCUS
Go to SEEDIG 6
SEEDIG 6
SEEDIG 6 will be held online, on 21-25 September 2020. Take a look at the programme and stay tuned for more updates as we continue the planning process.
Go to SEESUMMARY
SEESUMMARY
Issue no. 39 of our SEEsummary covers Internet governance and digital policy developments across SEE+ in June 2020.
Go to New project
New project
We've launched a new intersessional project to explore COVID-19 tracking apps in SEE+ and their implications. Contribute!
Go to youth school
youth school
In June 2020, a new SEEDIG Youth School class will start their Internet and digital policy journey. Read more about the programme.
Go to SEEDIG 2019 report
SEEDIG 2019 report
The annual report for the SEEDIG 2019 cycle is now available. It covers the SEEDIG 5 annual meeting and intersessional activities.
Go to SEEDIG 5 Messages
SEEDIG 5 Messages
The discussions held at SEEDIG 5 were summarised in key messages, outlining main takeaways, possible goals, and proposals for future actions.
Go to Our partners
Our partners
We are proud and grateful to be supported, in many ways, by local, regional, and international institutions and organisations. See who they are.
Bringing together the SEE+ Internet community
SEEDIG is sub-regional Internet Governance Forum initiative dedicated to facilitating discussions and collaboration on Internet-related issues within South East Europe and neighboring area (SEE+).

We do this through our annual meetings, hosted in different countries around the region, and all-year-round intersessional activities, such as the SEEsummary and SEEhub.
Testimonials
Andrea Beccalli
Internet Corporation for Assigned Names and Numbers (ICANN)
Markus Kummer
Internet Governance Forum Support Association (IGFSA)
Gergana Petrova
Réseaux IP Européens Network Coordination Centre (RIPE NCC)
What were the main Internet governance and digital policy developments in June 2020?
Latest news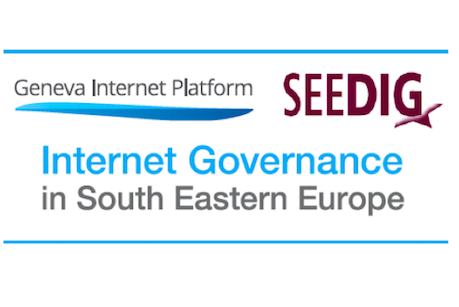 Curious to know what has happened in South Eastern Europe and the neighbouring area in terms of Internet governance and digital policy recently? Our team of editors has made it all easier and collected main developments and events in the most recent issue (#19) of the SEEsummary. It covers the month of June 2018. Some Read more about June SEEsummary available[…]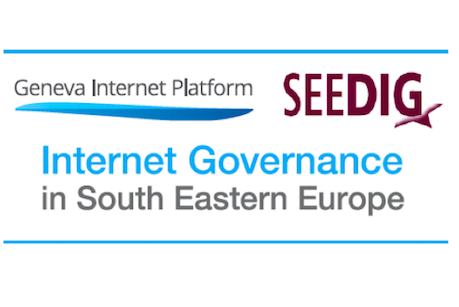 Curious to know what has happened in South Eastern Europe and the neighbouring area in terms of Internet governance and digital policy recently? Our team of editors has made it all easier and collected main developments and events in the most recent issue (#18) of the SEEsummary. It covers the month of May 2018. Some Read more about May SEEsummary available[…]
Previous
Next