8th Annual Meeting of the South Eastern European Dialogue on Internet Governance
SEEDIG 8 is starting soon!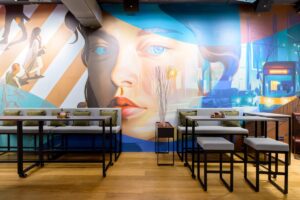 SEEDIG 8 will be held at the elegant WESPA Business & Lounge, a contemporary venue that resonates with a modern vibe and provides ideal setting for us to reconnect, and plan for the future growth.
Meeting format: in-person with YouTube live streaming
Working language: English
SEEDIG 8 will be held under the overarching theme "Digital Beyond Borders: Regional Synergy for Community Advancement". This theme was chosen with careful consideration of SEEDIG's core values and commitment to foster community expansion and strengthen partnerships across the region. It emphasizes the idea that in our increasingly interconnected digital world, the boundaries that traditionally defined countries are transcended by opportunities for collaboration and growth. SEEDIG 8 recognizes that cooperation across borders is essential for empowering local communities, and offers a space where stakeholders from South Eastern Europe can connect, exchange insights about in-country projects and initiatives, and explore opportunities for enhanced synergies.

SEEDIG 8 is co-hosted by Politiscope, a Split-based privacy watchdog organisation committed to safeguarding digital rights and democratic processes. Politiscope's primary goal is to ensure citizens' data protection by advocating for the comprehensive implementation of the GDPR to reshape the digital public sphere effectively. 
Registration & Welcome Coffee
Opening & Welcoming Remarks
Olga Kyryliuk, Chair, SEEDIG Executive Committee
Duje Prkut, Executive Director, Politiscope (Local Co-host)
Chengetai Masango, Head of Office, United Nations Secretariat for the Internet Governance Forum
Tena Šimonović Einwalter, Ombudswoman of the Republic of Croatia
Danko Jevtović, ICANN Board of Directors Vice-Chair
Dijana Milutinović, Communications Manager, RNIDS
Desiree Milošević Evans, Chair, RIPE Cooperation WG
Jan Braathu, Head of the OSCE Mission to Serbia (video address)

How to Stop Internet Fragmentation: Technical Perspective | KEYNOTE SPEECH
Chris Mondini, Vice President, Stakeholder Engagement & Managing Director for Europe, ICANN
The Interplay of GDPR and the EU AI Act | PANEL DISCUSSION

This panel discussion brings together experts to discuss the critical role of data protection in the evolving AI landscape. We'll delve into the complexities of harmonizing these regulatory frameworks and their impact on individuals, businesses, and innovation. Get insights into the role of "Privacy by Design" in shaping AI systems, strategies for transparency and compliance, and the impact on AI companies. We'll also explore regulatory oversight, as well as the rights and redress mechanisms available to individuals affected by AI systems.

Session host – Politiscope
Moderator: Duje Kozomara
Speakers: Darja Lončar, Stefan Martinić, Anamarija Mladinic, Danijela Perica

The War in Ukraine and OSINT – Impacts on Warfare, Technology, and Privacy | PANEL DISCUSSION

The panel will explore the role of Open Source Intelligence (OSINT) during the war in Ukraine, its implications on warfare, and its effects on technology and privacy.
Session host – OSINT for Ukraine
Moderator: Vasile Popa
Speakers: Christian Mamo, Oleksandra Mazur, Yanina Kornienko

Peeking Behind the Curtain: How GNI Companies Respond to Government Demands | WORKSHOP
Workshop is designed to help participants understand the legal and practical obstacles that companies face when trying to protect human rights against government demands. Participants in this workshop play the role of GNI telecommunications member company executives while the facilitator acts as a fictional repressive government making rights-violating demands. Using the GNI Principles and Implementation Guidelines, participants deliberate over the most rights-respecting decisions, with each decision leading to consequences for the company and the citizenry.
Session host – Global Network Initiative (GNI)
Facilitator: Montserrat Legorreta, Program and Operations Associate
Technical Implementations of Internationalised Domain Names and Linguistic Diversity Online | LIGHTNING TALK
The lightning talk will focus on key findings from the recently published IDN World Report 2023, providing insights into the global market for Internationalized Domain Names (IDNs) with a particular focus on country code top-level domains (ccTLDs). The talk will uncover current trends in IDN registrations, adoption, and technical implementation.
Session host – EURid
Speaker: Regina Filipová Fuchsová, Industry Relations Manager, EURid
Should Media and Journalists Be Included on Critical Infrastructure List? | LIGHTNING TALK

In recent years, media outlets and journalists have experienced a surge in targeted harassment, threats, and cyber attacks. This phenomenon raises questions about the strategic approach to cybersecurity, particularly in addressing these issues from a critical infrastructure standpoint. The growing prevalence of misinformation, disinformation, and information disorder underscores the potential for these threats to inflict substantial harm on various elements of critical infrastructure. This lightning talk aims to illustrate, through concrete examples of ongoing initiatives, how a comprehensive strategy can be developed within the journalistic community. It also explores potential state-driven approaches to counter the increasing incidents of cyber attacks on media.
Session host – Internews
Speaker: Feđa Kulenović, Data and Digital Transformation Manager, Internews

Hate Speech and Online Threats as Cybersecurity Issue | LIGHTNING TALK

The online world is intricately intertwined with our offline lives and activities. Safeguarding against hate speech and threats should be as paramount as ensuring safety in physical public spaces. From an activist's perspective, the pivotal importance of protecting communication channels, notably social networks and their messaging platforms, cannot be overstated. Prioritizing digital security directly translates to enhancing user safety. This is a matter of profound concern, not only for activists but also for individuals belonging to minorities and marginalized communities, who frequently encounter violence and hate speech in the digital realm, ultimately impacting their daily lives. Protecting the online environment is, in essence, safeguarding real-world existence. This session aims to show why hate speech and online threats should be approached as a matter of cybersecurity.
Session host – Internews
Speaker: Lejla Huremović, Program Coordinator & Multimedia Content Producer, Internews
A Deep Dive into Internet Freedom: Lessons from Freedom on the Net 2023 | PANEL DISCUSSION
The panel will highlight findings from Freedom on the Net 2023: The Repressive Power of Artificial Intelligence. To kick things off, Grant Baker will give a brief presentation on the global report, discussing the threats artificial intelligence poses to internet freedom, both at the current moment and in the future. Then, the authors of the Armenia, Georgia, Serbia, and Ukraine Freedom on the Net country reports will discuss findings from this year's report, their own work advocating for digital rights across the region, and broader trends in internet freedom.

Session host – Freedom House
Moderator: Grant Baker
Speakers: Samvel Martirosyan, Bojan Perkov, Teona Turashvili, Olga Kyryliuk

Business Dating Networking Event & Presentation of SEEDIG 2024 Strategy
Reaching Social Media Giants: Perspectives from the Social Media 4 Peace Project | PANEL DISCUSSION
Session will focus on the results of the Social Media 4 Peace project and the work of the Coalition for Freedom of Expression and Content Moderation in Bosnia and Herzegovina, as well as the potential of this model of cooperation and communication with large tech companies for other countries in the region. Panelists will address the following issues: challenges of worrying freedom of expression developments in Bosnia and Herzegovina and the region, content moderation responses to femicide and other violent and incendiary content, modalities of influencing large tech companies by civil society, from both EU and non-EU perspectives.
Session host – UNESCO's Social Media 4 Peace Project and Coalition for Freedom of Expression and Content Moderation in Bosnia and Herzegovina
Moderator: Maida Muminovic
Speakers: Melisa Durak, Bojana Kostic, Lukasz Gabler, Feđa Kulenović

Donor Principles for Human Rights in the Digital Age: Turning Principles Into Action | OPEN DISCUSSION

This session will launch regionally the Donor Principles for Human Rights in the Digital Age, a set of principles that establishes an international framework for donor accountability and cooperation on digital issues, such that digital engagements and investments align with respect for human rights and democratic values. They respond to a call from civil society stakeholders for development agencies to introduce safeguarding procedures and processes related to digital development and digital transformation programming to better protect partners and local communities from growing instances of digital repression. This session will both launch the Donor Principles and inform next steps on establishing a strategic approach for multistakeholder engagement on their implementation.

Session host: Freedom Online Coalition (FOC)
Facilitator: Lea Kaspar, Executive Director, Global Partners Digital

Training, Awareness, Resilience: Ecology and Digital Security | WORKSHOP
Given the cybersecurity landscape, the experience of SHARE Foundation, a digital rights organisation based in Serbia, is that civil society and human rights defenders in general are one of the most at-risk groups when it comes to cyber incidents. To help improve their cybersecurity capacities and use the most out of the resources they have, SHARE Foundation's team has worked with more than 40 climate and ecology focused organisations from Southeast Europe, helping them become more resilient against digital security attacks through trainings, internal policies and staff awareness raising. The process that will be presented at this workshop can easily be replicated and adapted to other organisations of similar scale and area of work, e.g. human rights defenders, civic media organisations.

Session host – SHARE Foundation
Facilitators: Bojan Perkov, Ninoslava Bodganović

Cybersecurity Awareness – The Power of Synergy | LIGHTNING TALK

If you feel there are topics regarded with eyes wide shut, then the more the merrier can be the recipe to tackle them. Joint forces of various organisations and decisiveness to follow a path less taken can make a difference when it comes to a question quite important for societies dipped into digital and that is the question of cyber security.
Session host – Serbian National Internet Domain Registry Foundation (RNIDS)
Speaker: Dijana Milutinović, Communications Manager, RNIDS
AI Chatbots and Censorship in Authoritarian States | LIGHTNING TALK

This lighting talk will cover how chatbots developed in authoritarian states, like Baidu's ERNIE Bot and Yandex's Alice, censor or limit information about certain topics, compared to their global counterparts.

Session host – Freedom House
Speaker: Grant Baker, Research Analyst, Freedom House

Internet Landscape and Network Resiliency in Southeast Europe | LIGHTNING TALK
RIPE NCC analysed the structure of the Internet in Ukraine and how it may be helping the country to stay connected. From the technical perspective, they highlighted two factors that may be contributing to the resiliency of the Ukrainian Internet. At the session we will visually analyse how these factors played a role in Ukraine and compare to the Internet in the neigbouring countries. Then we will dive into the Internet landscape in Southeast Europe and what the data can tell us about network resiliency in the region.

Session host – RIPE Network Coordination Centre (RIPE NCC)
Moderator: Dušan Stojičević, Marketing Director, Gransy; BoG Vice-Chair, RNIDS
Speaker: Alena Muravska, Programme Management Officer, RIPE NCC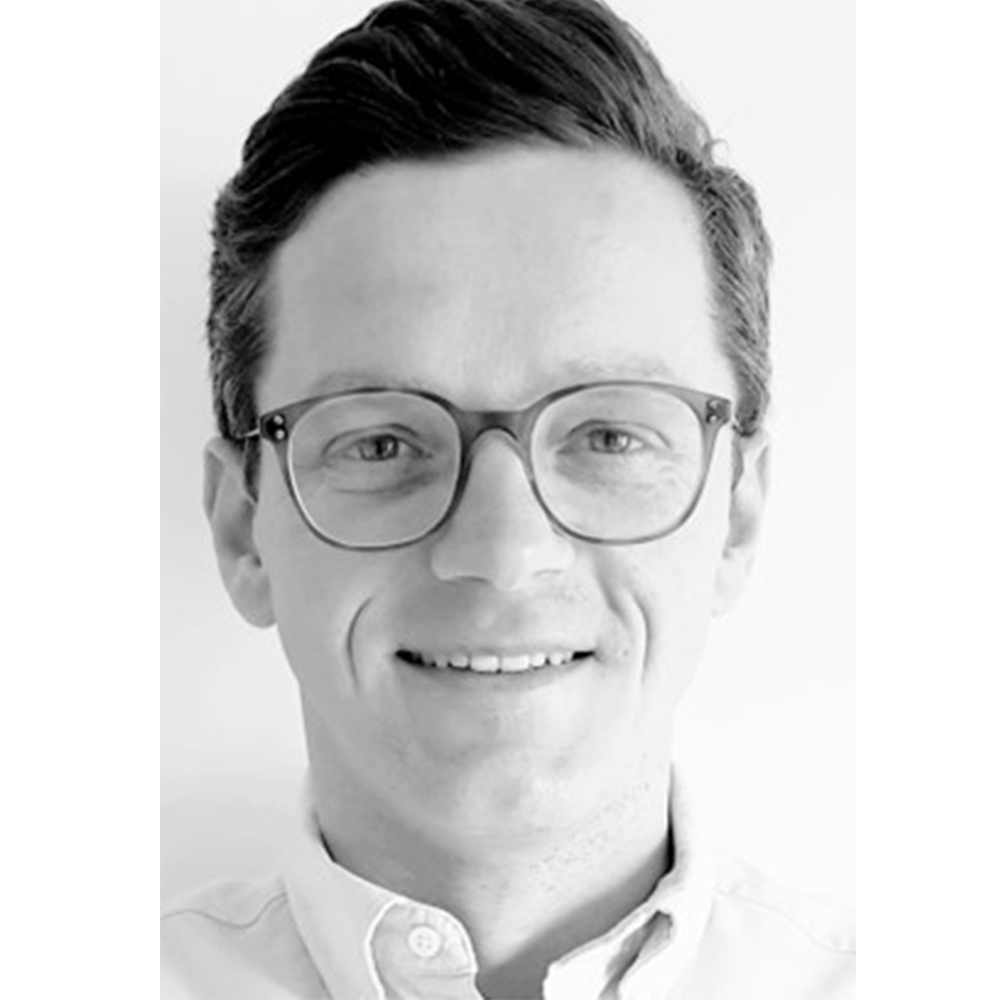 Public Policy and Government Relations Manager CEE, TikTok
Graduate of Adam Mickiewicz University in Poznan (International Relations and Political Marketing) and Linköping University in Sweden(Gender Studies). Scholarship holder at the Complutense University in Madrid and The New School in New York. Alredy 15 years of experience working in government, diplomacy (London, Copenhagen) and Public Affairs.  Lukasz is an expert in strategy building and long-term relations with stakeholders at the central and regional level. As an advisor, he contributed to the Responsible Digital Leadership project run by Stanford University.  Interested in ethical AI, sustainable development and gender equality. He loves travelling, taking photos and reading – especially magic realism. Novice in urban sketching.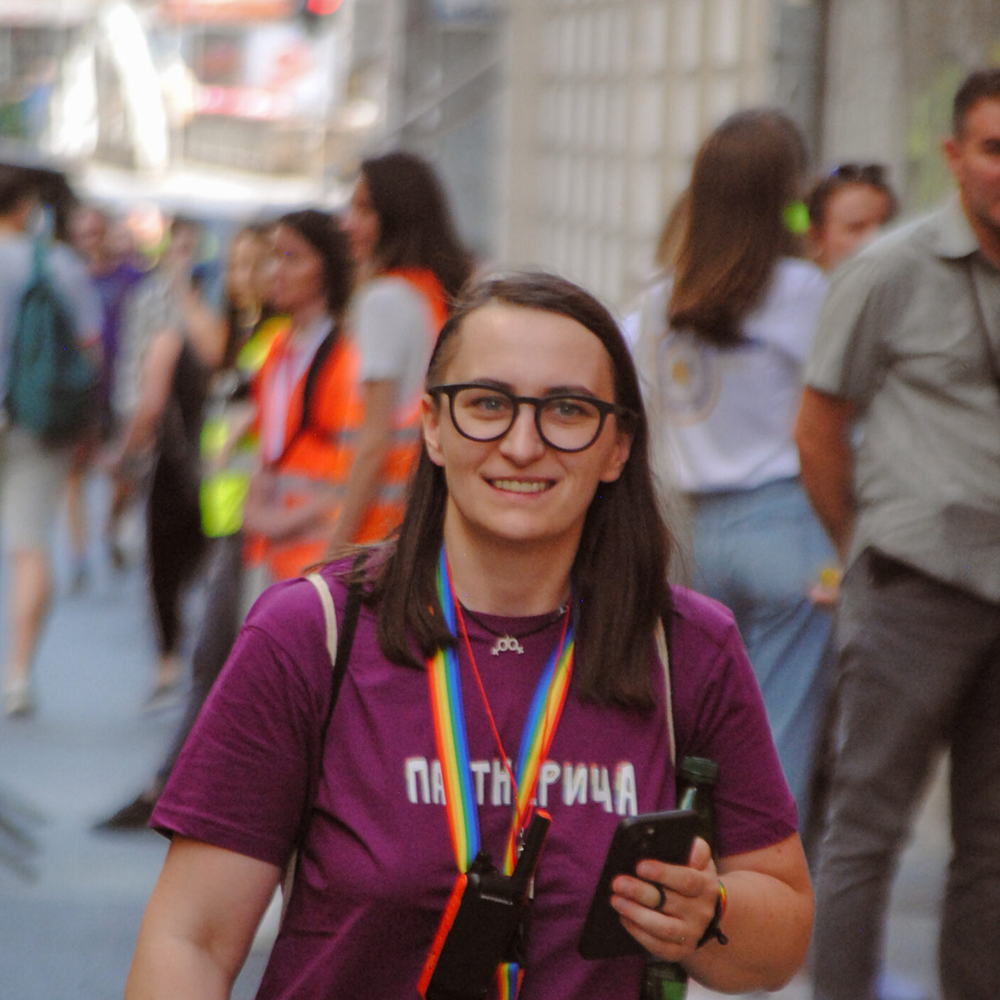 Program Coordinator & Multimedia Content Producer, Internews
Lejla Huremović graduated in Public Relations at the Faculty of Political Sciences in Sarajevo. She worked at the Press Council and the Sarajevo Open Center. She has been engaged in activism for more than 15 years, especially fighting for the rights of LGBTIQ people. For years, she has been working on media education and analysis of media reporting on LGBTIQ topics. She organized a series of media campaigns aimed at educating and raising the visibility of the existence of LGBTIQ people in BiH society. She participated in the establishment of the first Organizing Committee of the BiH Pride March and organizing the last 4 Pride Marches.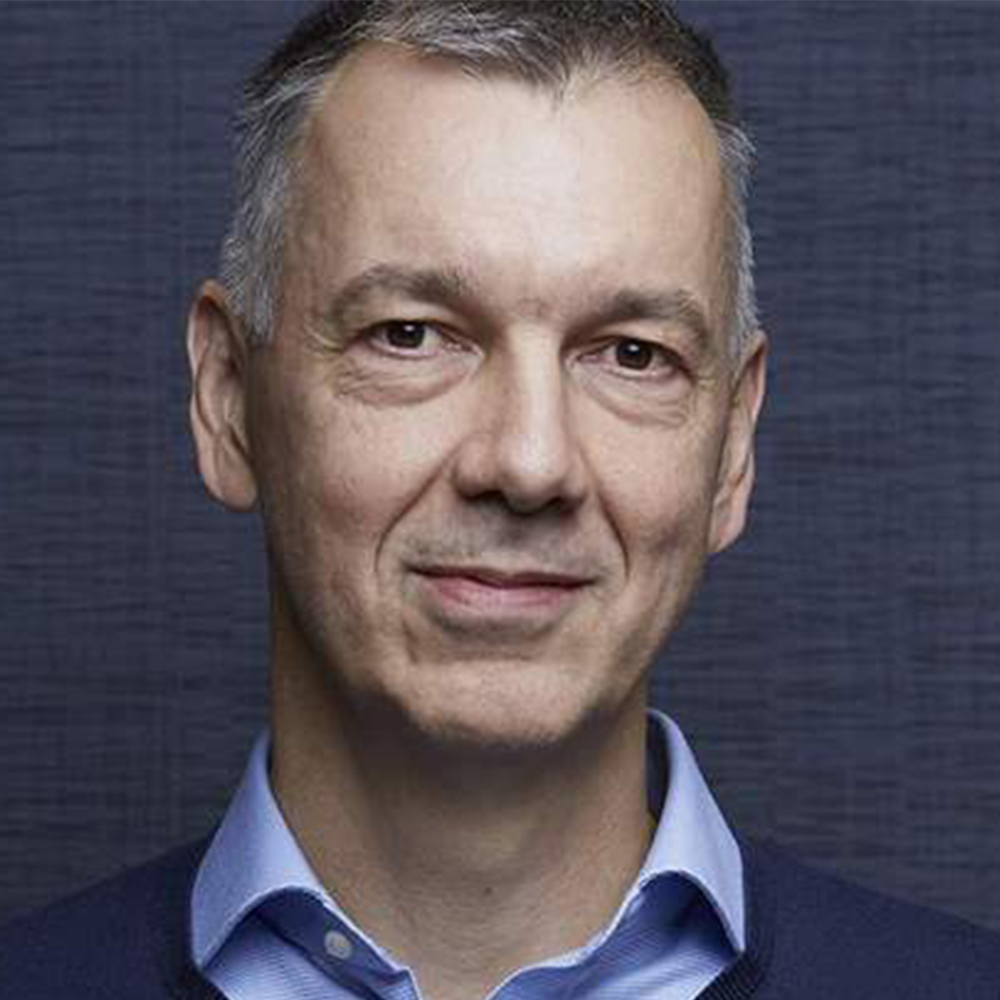 ICANN Board of Directors Vice-Chair
Danko Jevtović is a manager, entrepreneur and an Internet expert. In 2018, Jevtović was selected to the ICANN Board of Directors, and later in 2022 selected as the Board Vice-Chair. He founded the companies Jugodata (personal computers) in 1989 and SezamPro (Internet provider) in 1995, and was a director of both. He was one of the initiators of the reform of the national internet domain of Serbia/Yugoslavia commencing in 2001, a two-term member of the Board of Governors of the Serbian National Internet Domain Registry Foundation (RNIDS), and a one-term CEO of the RNIDS from 2013 to 2017. Jevtović holds an eMBA (master's degree) from IEDC Bled, Slovenia, and a bachelor's degree from the Faculty of Organizational Sciences, Belgrade.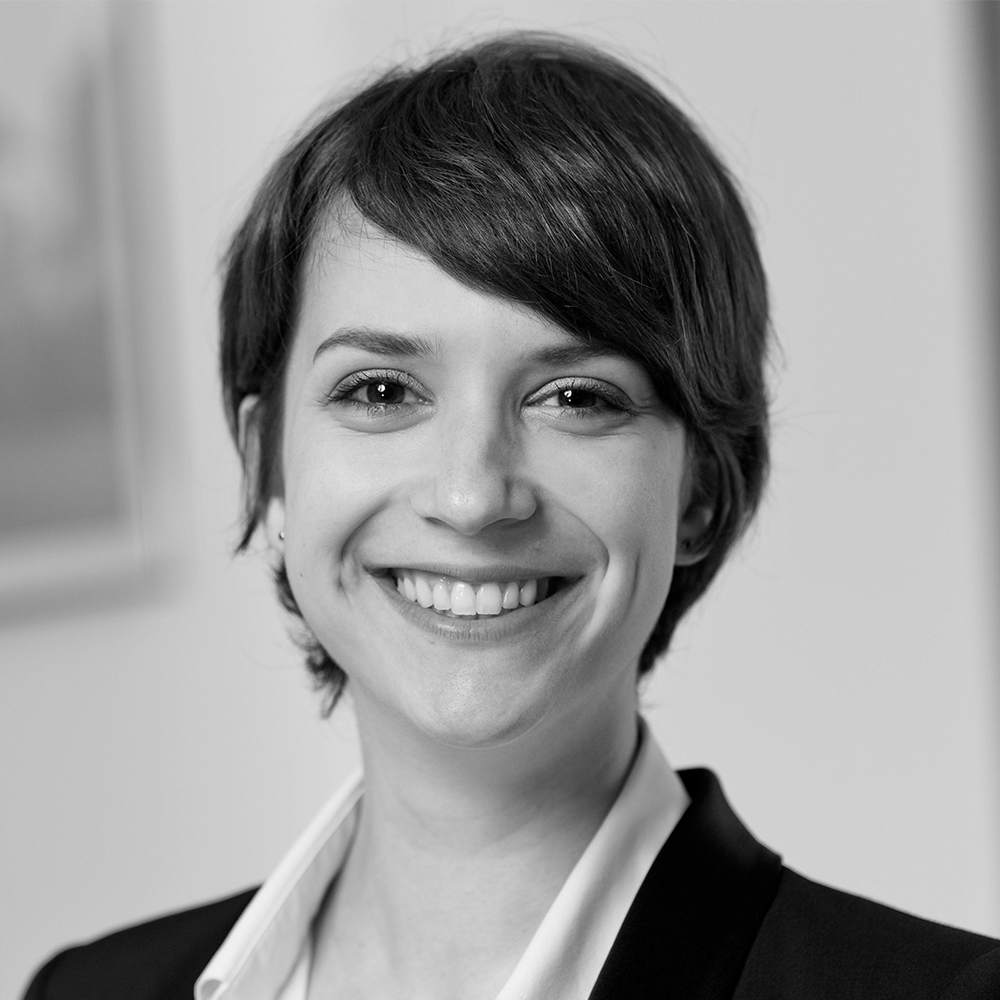 Executive Director, Global Partners Digital
Lea is the Executive Director of GPD, a UK-based organization working to develop a digital environment underpinned by human rights. Lea oversees the development and implementation of GPD's vision and strategy, as well as steering the organisation's growth and development and leading its programmatic portfolio. Lea represents GPD on a number of boards and initiatives, including the Global Forum on Cyber Expertise, the UK Multistakeholder Group on Internet Governance, and works closely with governments in the Freedom Online Coalition, for which GPD performs a secretariat function. Before joining GPD, Lea worked at the UN Democracy Fund, co-founded the Croatian UN Association, and championed the Model UN movement in Croatia.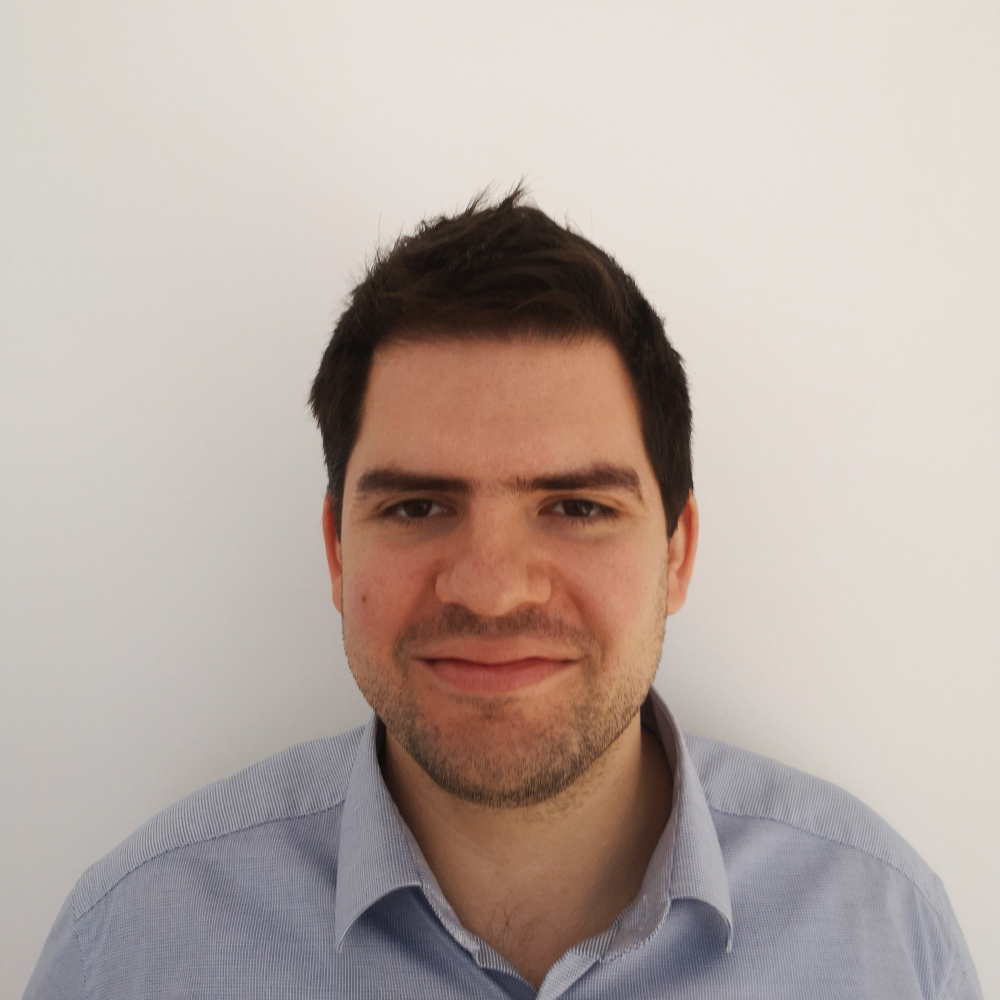 LL.M. Harvard Law School, Law Firm Kramarić & Partners
Stefan Martinić has three years of experience working in law firms in Zagreb. He specializes in corporate law, GDPR and EU law, with a particular interest in the intersection of law and technology. Stefan is a part-time legal advisor to the Croatian Artificial Intelligence Association.

He completed a master's degree in law at the London School of Economics and Political Science (EU Law & Tech Law) and at Harvard Law School (with a focus on Cyberlaw) and had a six-month exchange at Université Paris Panthéon-Sorbonne. He earned a Saïd Business School – University of Oxford Artificial Intelligence Certificate.

He interned at the European Court of Justice in Luxembourg and at the European Parliament in Brussels.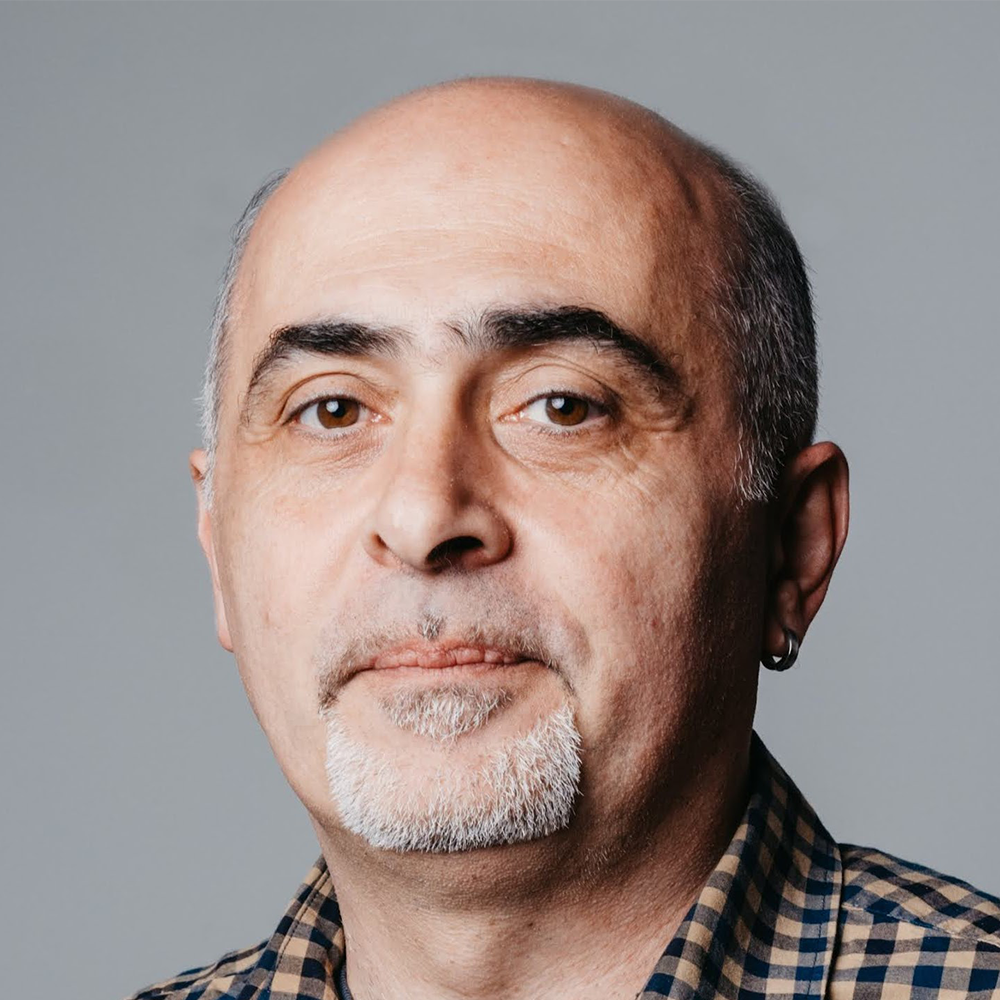 Samvel Martirosyan is a media expert and cyber security specialist. He is a co-founder of CyberHUB, an Armenia-based organisation that helps civil society address digital threats. He is a director of ArmSec Foundation. Martirosyan's work focuses primarily on information security and hybrid threats. He is also the author of the Armenia Freedom on the Net report.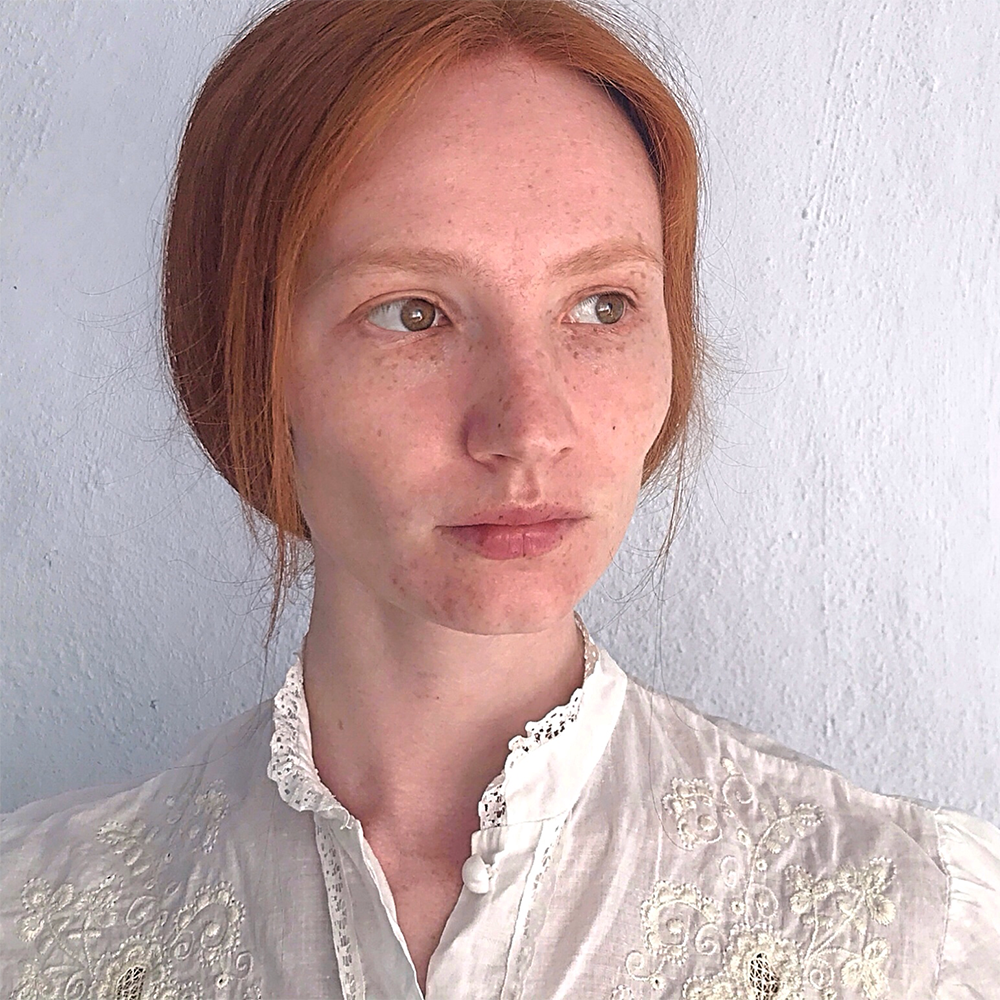 Editor, NGO "Olenivka Families Community"
Oleksandra Mazur is the main editor of the NGO "Olenivka Families Community". The Community is focused on investigating and prosecuting those responsible for the mass execution of POWs in Olenivka, as well as other crimes against humanity committed in Ukraine.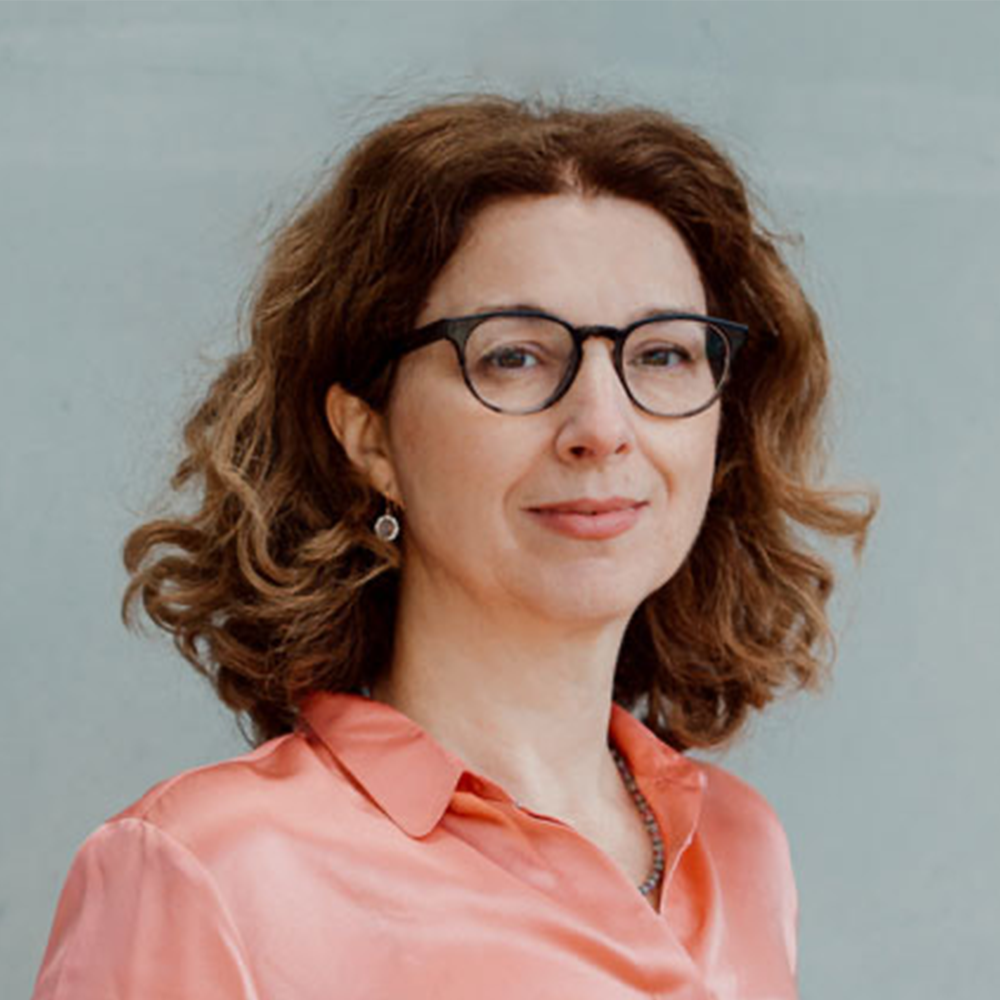 Chair, RIPE Cooperation WG
Desiree Miloshevic is an active connector, Internet public servant and a member of the global Internet governance community. She served as Special Adviser to the UN Under-Secretary and Chair of the Internet Governance Multistakeholder Advisory Group, as Trustee of the Board of ISOC and on the Board of Computer Professionals for Social Responsibility.