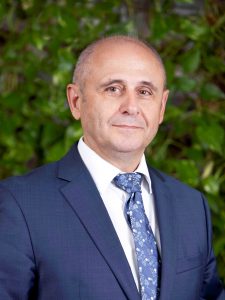 Key participant in session: 
→ Digital technologies: a threat or an opportunity for the environment?
Stakeholder group: Private sector
Green Group | CEO & Circular Economy Coalition | President
Mr Constantin Damov serves as the President of Green Group, the largest recycling park in South-Eastern Europe. With more than 20 years of experience, he is a manager with extensive knowledge and understanding of waste management and recycling solutions. He participated in Governmental working groups for transposition of EU directives regarding ELVs, packaging waste, WEEE, car batteries and used tires into national legislation. Together with representatives of Romanian Environmental Authorities and automotive industry, he contributed to developing the first network for ELVs collection and treatment.
Mr Damov is an ardent promoter of Circular Economy principles and he also serves as Founder and President of Circular Economy Coalition in Romania.