The first Editorial Team in charge with developing the SEEsummary was formed in September 2017, following a public call for applications. The team was renewed several times, following new calls for volunteers and expressions of interest from alumni of SEEDIG capacity development programmes and other community members.
Our editors and contributors regularly monitor Internet governance and digital policy developments and activities in South Eastern Europe and the neighbouring area (SEE+), and create a summary report which is published at the end of each month. The SEEsummaries are possible thanks to their voluntary work.
5 editors | 3 contributors | 1 coordinator
Meet the editors & contributors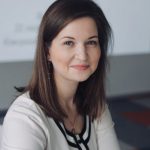 Olga Kyryliuk
Coordinator
Olga is an experienced advocate passionate about law and technology, and a strong believer in multistakeholderism and tech for good. Based in Ukraine, she is founder and CEO of The Influencer Platform, an organisation that trains and unites influencers of all generations who stand for digital rights, free and open Internet. She values the opinions of others, but learns from her own experiences – both in professional life and by uncovering the beauty of the world through travelling. In-between speaking at digital policies and Internet governance events, and building capacity of local communities, she enjoys translating, dancing salsa, and dreams to organise her own poetry readings.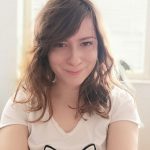 Grațiela Dumitrescu
Editor
Grațiela is based in Bucharest where she works for a programme office of an intergovernmental institution. She worked for more than 10 years on projects that promoted equity and human rights, especially related to education. The passion for technology exists for a long time, but the interest in Internet governance and the impact of new technologies is relatively new, since she got introduced to it by SEEDIG 5. Passionate about SCI-FI novels, Grațiela would pester you if you open the subject. Her dream is to exercise her Spanish skills in Latin America.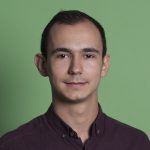 Marko Paloski
Contributor
Marko, based in the Republic of North Macedonia, is completing his last year of study at the Faculty of Computer Science and Engineering, Skopje, and is also working as system administrator at Netcetera. His interest in Internet governance started taking shape at the SEEDIG Youth School 2018 in Ljubljana, and he is now mostly interested in topics related to content policy, privacy, and overall Internet regulations. Marko was also part of the Internet Society's Youth@IGF programme in 2018. And, finally, he likes watching movies all day (whenever that is possible…).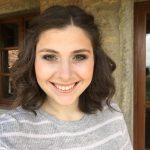 Meri Baghdasaryan
Editor
Meri is a human rights attorney, researcher and trainer from Yerevan, Armenia. She is a national consultant with the Council of Europe and an LL.M Candidate at University of Pennsylvania Carey Law School (USA). She got involved in the Internet governance ecosystem back in 2016 due to her interest in digital rights. Meri's main focus includes issues related to privacy and data protection, as well as online content moderation. She enjoys combining her two passions of travelling and running by participating in running competitions in various countries.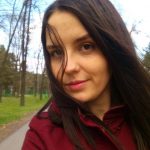 Aleksandra Ivanković
Editor
Aleksandra is a journalist, researcher and educator based in Belgrade, Serbia. She holds an MA in Communication and Media focusing on the right to be forgotten, freedom of expression, right to privacy and media regulation. She enjoys reading, travelling and spending time with friends.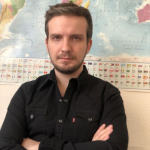 Vasile Popa
Contributor
Vasile is a computer science engineer from Moldova, currently studying at Freie Universitat Berlin. He is a political and tech junkie, trying to learn and research more about the ways in which the Internet influences our lives and society. Oh, and don't tell him that you don't care about the privacy because 'you have nothing to hide', unless you want to hear an hour-long lesson.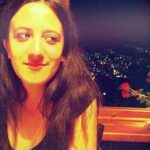 Maja Ćalović
Editor
Maja is a writer, translator and educator from Sarajevo, Bosnia and Herzegovina. She focuses on digital rights, media literacy and the use of tech in education and civil society. Will follow your dog on Instagram.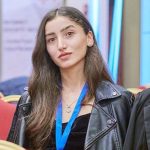 Neli Odishvili
Editor
Neli is CEO of Internet Development Initiative created by marvellous people with the main idea to shape a better future of the Internet by ensuring its security and stability. She is studying at the Law School of the University of Georgia and is passionately interested in world cybersecurity challenges and digital rights. She believes that there is a bit of cyberspace in all of us and every piece of work connected to this field is unique for her to attain as much experience as it is possible.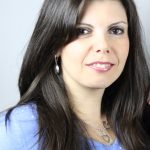 Katarina Gevorgyan
Contributor
Katarina is a member of Internet Society Armenia (ISOC AM) works for domain names registrar company. Katarina is very much interested in the development of the Internet ecosystem in her region, and sees the Internet as an oportunity to bring a lot of cool ideas to life. She loves travelling, attending IT-related workshops and forums, and making new friends.