Maja Ćalović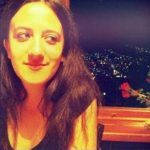 Maja is a writer, translator and educator from Sarajevo, Bosnia and Herzegovina. She focuses on digital rights, media literacy and the use of tech in education and civil society. Will follow your dog on Instagram.
Su Sonia Herring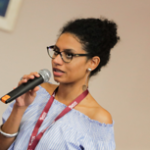 Sonia is an editor and project coordinator,  focused on Internet governance and digital policy-related projects across Turkey, the SEE region, Afghanistan, and Germany. In her free time, she enjoys singing, daydreaming of Italy, and complaining about the state of the world.
Stelios Kavvadias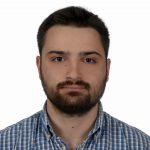 Stelios is a young IT professional who is currently based in Athens, Greece. He possesses a BSc in Digital Systems from the University of Piraeus. In the past, he had the opportunity to study as an Erasmus student at the University of Stockholm in the Department of Computer and Systems Sciences (DSV). Currently, he is pursuing a Master's degree on the topic of Open e-Government at the University of Stockholm (DSV). Stelios has been chosen as a 'Telemachus Mentee' from the Global Thinkers Forum and he specialises in digital policy, while also having a great interest in international relations.
Marko Paloski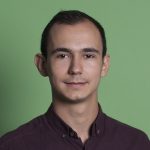 Marko, based in the Republic of North Macedonia, is completing his last year of study at the Faculty of Computer Science and Engineering, Skopje, and is also working as system administrator at Netcetera. His interest in Internet governance started taking shape at the SEEDIG Youth School 2018 in Ljubljana, and he is now mostly interested in topics related to content policy, privacy, and overall Internet regulations. Marko was also part of the Internet Society's Youth@IGF programme in 2018. And, finally, he likes watching movies all day (whenever that is possible…).
Veronica Ștefan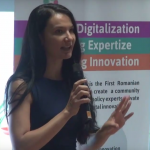 Veronica is the founder of the first Romanian digital think-tank, Digital Citizens Romania, with a genuine interest in shaping the digital society. She is constantly working in European and international contexts, with both grass-roots movements and institutional stakeholders. With a strong focus on public policies, as she considers it a tool for long-lasting change, Veronica also invests a lot of energy in educational and community-building activities. In addition to her passion for her work in the digital sector, Veronica loves travelling, astronomy & stargazing, and superhero movies.
Andrijana Gavrilović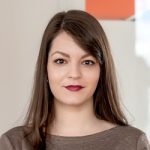 Andrijana is an editor and researcher focused on cybersecurity and Internet governance. A political scientist by vocation and a philologist at heart, she would like to speak all the languages in existence and live in Cartagena de Indias.
Aleksandra Ivanković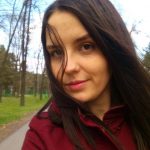 Aleksandra is a journalist, researcher and educator based in Belgrade, Serbia. She holds an MA in Communication and Media focusing on the right to be forgotten, freedom of expression, right to privacy and media regulation. She enjoys reading, travelling and spending time with friends.
Loreta Kroj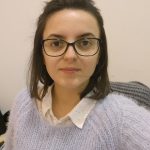 Based in Albania, Loreta is a geek who likes computer networks. She has even tried to come up with an IPv4 joke, but the good ones were all already exhausted.
Evi Papadopoulou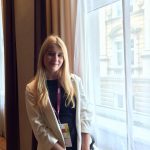 Evi comes from Athens, Greece and is an undergraduate student at the Informatics and Telecommunications Department in the National and Kapodistrian University of Athens. Her first experience with SEEDIG was through the Youth School in 2018, and since then, she has realised that a number of people across South Eastern Europe and the neighboring area put a lot of effort to support and promote SEEDIG's activities and vision. Thus, she decided that it would be great for her to make her own contribution in this direction and help bring digital technology to other people's lives. So, she joined the SEEDIG Editorial Team in the second half of 2018 and is now a proud SEEDIG Ambassador to Greece.
Vasile Popa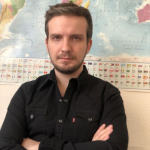 Vasile is a computer science engineer from Moldova, currently studying at Freie Universitat Berlin. He is a political and tech junkie, trying to learn and research more about the ways in which the Internet influences our lives and society. Oh, and don't tell him that you don't care about the privacy because 'you have nothing to hide', unless you want to hear an hour-long lesson.
Katarina Gevorgyan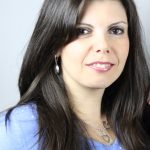 Katarina is a member of Internet Society Armenia (ISOC AM) works for domain names registrar company. Katarina is very much interested in the development of the Internet ecosystem in her region, and sees the Internet as an oportunity to bring a lot of cool ideas to life. She loves travelling, attending IT-related workshops and forums, and making new friends.
Ana Jovanović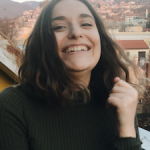 Ana is a Master's student at the University of Bologna. Her domain of interests are transitioning societies in Eastern Europe. Ana stumbled upon the world of Internet governance by accident and stayed because of the community.
Olga Kyryliuk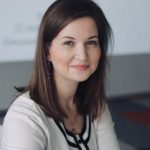 Olga is an experienced advocate passionate about law and technology, and a strong believer in multistakeholderism and tech for good. Based in Ukraine, she is founder and CEO of The Influencer Platform, an organisation that trains and unites influencers of all generations who stand for digital rights, free and open Internet. She values the opinions of others, but learns from her own experiences – both in professional life and by uncovering the beauty of the world through travelling. In-between speaking at digital policies and Internet governance events, and building capacity of local communities, she enjoys translating, dancing salsa, and dreams to organise her own poetry readings.
Liljana Pecova Ilieska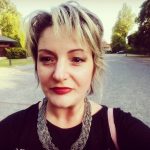 Liljana is a philologist by vocation and data privacy protection by profession. Runs an NGO and a Programme for Privacy and Internet, published several policy briefs and research papers, advocates for a safer Internet for kids, and loves to be a speaker at debates about Internet, media, privacy. If you invite her, she will take most of the time of your panel, focusing on solutions. Self-regulation is her motto in the Raising Awareness Training she does. Loves hermeneutics and semiotics in discourse and follows the structuralism and deconstructionism as a theory. Published two poetry books and one in theory of semantics, trying to find the meta-language structure of realistic stories. She deeply believes this could add value to further development of AI and algorithms.
Oliana Sula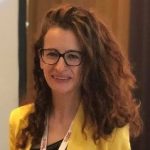 Oliana has teaching as her vocation and the curiosity of research and activism, her passion. She is currently lecturing at teaching business ethics at the University Aleksandër Moisiu' Durrës in Albania. Soon to be a PhD from Estonian Business School, her main research interests are digital economy, digital policy, social media, digital skills, ethics, entrepreneurship, youth policies, and innovation. Albanian by nationality, but her heart is from Argentina and her soul from France. She loves nature, fitness, writing, literature, hiking, travelling, and her biggest dream was to be a fashion designer.
Past editors
Qanita Abedpour, Bosnia and Herzegovina | Adela Alexandru, Romania | Andreea Belu, Romania | Desara Dushi, Albania | Sabajete Elezaj, Albania | Dajana Mulaj, Albania | Mirko Savković, Serbia
If you want to join the Editorial Team, please write to us at editors[at]seedig.net.