About the 2017 edition of the SEEDIG Fellowship Programme
---
On 24–25 May, SEEDIG held its third annual meeting, in Ohrid. In the context of this meeting, a SEEDIG Fellowship Programme was organised, thanks to a generous contribution from the Internet Society.
Selected fellows were provided with full or partial financial support for attending the annual meeting. They were expected to engage prior to, during, and after the SEEDIG meeting with the Fellowship Programme coordinators, their selected peers, mentors, as well as to actively contribute to SEEDIG activities. More specifically, they were asked to:
Attend and actively participate in online preparatory meetings, to be held before the SEEDIG meeting.
Contribute to SEEDIG inter-sessional activities, both prior to and after the annual meeting.
Contribute to the planning process for the SEEDIG meeting, by acting as members of sessions organising teams.
Act as rapporteurs and/or online moderators for sessions included in the SEEDIG programme.
Actively participate in other activities specifically designed for them during the meeting.
Programme components
---
The programme involved several components. Prior to the Ohrid meeting, fellows were invited to contribute to the SEEsummary of regional Internet governance developments, and they also attended an online session. In Ohrid, they had a hald-day dedicated session, on 24 May. During the SEEDIG meeting itself, fellows acted as rapporteurs and online moderators.
Ohrid session
---
Session facilitators: Arvin Kamberi, DiploFoundation | Ceren Unal, Internet Society
09:00 – 09:15 | Introductions
09:15 – 09:45 | Overview of several organisations in the Internet governance ecosystem
Ceren Unal, Internet Society
Andrea Becalli/Siranush Vardanyan, Internet Corporation for Assigned Names and Numbers (ICANN)
Gergana Petrova, RIPE Network Coordination Centre (RIPE NCC)
09:45 – 11:15 | Presentations and debates
Internet governance in South Eastern Europe and the neighbouring area – developments and events in May (presentations by fellows)

Each fellow will have about two minutes to present one development/event he/she has written about in preparation for the May summary of regional developments. Other fellows or session participants may ask questions.

Quick debates on pre-selected topics

Participants will be split into two teams, and presented with one topic at a time. Each topic will have a pro and a contra side, and each team will have to advocate for one of the two sides. Each debate will not last more than 5 minutes.
Example of a topic:

Pro: E-voting and Internet voting are the democratic way to ensure inclusion, transparency, accuracy and efficiency.
Contra: E-voting is too insecure to trust my vote to.

Presentations of developments/events and quick debates will be intercalated.
11.15 – 11.30 | Conclusions and way forward: Fellows's future engagement with SEEDIG
Participants
---
The following individuals were selected to be part of the 2017 SEEDIG Fellowship Programme:
Andra Bucur, Romania (government)
Andreea Rusu, Romania (civil society)
Andreea-Maria Tîrziu, Romania (Academia)
Anesa Agović, Bosnia and Herzegovina (civil society)
Belma Kučukalić, Bosnia and Herzegovina (civil society)
Cătălin Vrabie, Romania (academia)
Domen Savič, Slovenia (civil society)
Fotjon Kosta, Albania (government)
Lia Gubashvili, Georgia (private sector)
Marija Blagojević, Serbia (civil society)
Mzia Gogilashvili, Georgia (government)
Nenad Marinković, Serbia (civil society)
Olga Kyryliuk, Ukraine (civil society)
Su Sonia Herring, Turkey (civil society)
Ucha Seturi, Georgia (private sector)
Vladimer Svanadze, Georgia (civil society)
Fellows testimonials
---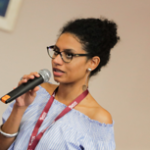 The SEEDIG Fellowship Programme has allowed me to make connections which will be significant in future regional collaborations with people from different stakeholder groups who all work for an open, safe, stable, right-based Internet. I learned about many trends, developments, and valuable insights from other fellows and their respective countries. One of the nicest surprises of being a fellow was seeing how informed, analytic, and aware Youth School attendees were, as we had the chance to interact with them and guide them as fellows. I look forward to being part of a community which is growing each year and will positively impact Internet governance related debates in the region.
Su Sonia Herring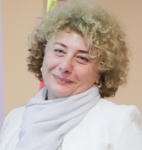 In May 2017 I participated in SEEDIG2017 as a SEEDIG fellow. It has been my first participation in a SEEDIG event and my first fellowship. During the fellowship session, discussions on Internet governance developments across the region and debates on hot topics were both relevant. The 'surprise' arranged by the organisers at the end of the session, namely the quick questions on some Internet governance topics, was very interactive. The second 'surprise', arranged by the SEEDIG organisers, namely granting the certificates, was pleasantly unexpected and joyful. The meeting itself, all its sessions were interesting and useful. I've got lots of information on cybersecurity, broadband challenges, Internet of Things developments, IDNs, etc. As for the organisational part, it was excellent as well. I am happy with my participation in SEEDIG 2017 and I would like to once again thank all the organisers and the hosts of this event. (Mzia Gogilashvili)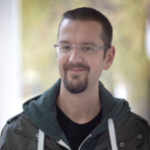 To me, SEEDIG represents one of the most important meeting points for IGFs from the SE Europe. The annual events are perfectly executed, the crowd is always interesting and full of insights from neighbouring countries. I feel honoured to be a part of the SEEDIG community and will continue to do so for many years to come.
Domen Savič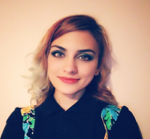 This was the second SEEDIG meeting I attended to, the first one being the one that was held on 22 April 2016, in Belgrade, Serbia. Both events helped me enrich my knowledge about the Internet governance and the use of Internet, in general, and this had a major impact on my academic activity, as my doctoral research is focused on social innovation and the development of smart cities, the Internet obviously being a fundamental element of both the previously mentioned concepts. Apart from gaining valuable information, I can say that I met very interesting persons which, by being a part of either the public or the private sector, helped me, through their visions and perspectives, form a personal opinion on the way things related to Internet work or should work. The Fellowship Programme was another important step forward in being a part of this initiative which gave me confidence in believing that, even though I am not a PhD yet – therefore not a specialised researcher, the ideas that I come up with (for example, at the meeting where we had to present some events and developments regarding the IT field in our country) are treasured and maybe they will be helpful for the participants from other countries as well. I am very grateful I had the opportunity to participate at SEEDIG 2016 and 2017, and I hope next year won't be an exception either. (Andreea-Maria Tîrziu)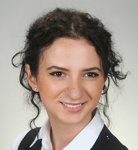 I was wondering how one meeting could change someone's life, but now I can prove it without any doubts from my personal experience. SEEDIG was the first, but surely not last fellowship experience for me. I am really glad that you gave me a chance to become a member of this great community. Thanks to SEEDIG and the great people  met during this meeting, I have definitely found my place and the particular way in which I'd like to pursue my professional interests. SEEDIG has motivated me to start searching more and more information about Internet governance and be well prepared for the next meetings. Except for professional and career development, I have gained new friends, and that was an additional valuable benefit from the great time spent in Ohrid.                                                                                                                                                                                    
Lia Gubashvili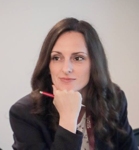 This was my first time on SEEDIG and I was honored to be selected as a fellow this year. I support the vision that the Internet is for everyone and it is a tool to improve lives and make the world a better place. SEEDIG gave me opportunity to learn more about Internet governance and gave me a chance to meet amazing people whose work, commitment, and enthusiasm already gave great results in this area. As a civil society representative, I must say that the civil society had a good presence on the SEEDEG. There was a lot that happened during the SEEDIG meeting, and a lot was learned and taken back. The sessions I was most interested in were on those relating to human rights, media freedom on the Internet, open data, and cybersecurity. Session 3 ,4, and 6 were my favorite. I had the opportunity to speak with the panelists afterwards, and they were quite interested in the work I was doing in Serbia. And I strongly believe one of the most important things about the meeting was being able to meet people and being able to make connections with others doing similar the things as you are, and being able to share ideas and network. My plans for the future are to further my education and contribute back to the Serbia and to the world within the space of Internet governance. For the SEEDIG I can only say THANK YOU. It was an excellent experience and I gained so much from this opportunity. See you fellows next year! (Marija Blagojević)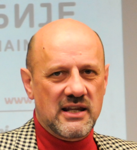 From my point of view, SEEDIG is a unique opportunity in region to recognize global and regional trends in development of Internet policy and multistakeholder dialogue, and very important initiative for development of dialogue on all other topics in region. SEEDIG 2017 and Ohrid were excellent host, nice people, nice place and social networking, and excellent hospitality. I would like to say thank you to the Internet Society  for supporting the Fellowship Programme and to the SEEDIG executive committee for interesting agenda , speakers, and for enormous efforts of members who brought the conference to the end.
Nenad Marinković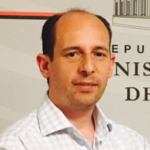 I would like one more time to thank the SEEDIG executive committee for giving me the opportunity to be part of the Fellowship Programme. Secondly, I would like to thank all those who have contribute to making this year's SEEDIG meeting successful. For me, being part of SEEDIG, contributing and engaging in SEEDIG and in IGF activities is my best initiative and most valuable experience ever! This year's SEEDIG meeting was a very good one, in terms of structure, topics of discussion, fellows, youth, and the overall participation of stakeholders, both from the Internet governance and  telecommunications fields. I am happy and privileged to be a volunteer and contributor to Internet governance as an individual, coming from the governmental stakeholder group and also acting as a coordinator of Albania IGF. I am fully motivated and eager to contribute to Internet governance processes as for my country, via AlbIGF, for my region, via SEEDIG, and globally. (Fotjon Kosta)