The SEEDIG Fellowship Programme is aimed at contributing to achieving the initiative's overall objectives. In particular, the programme is intended to:
Support SEEDIG's efforts to develop the capacity of regional stakeholders to actively participate in national, regional, and international Internet governance processes.
Diversify and consolidate the SEEDIG community, by giving more individuals from the region the possibility to attend the annual meeting and to get involved in intersessional activities.
Outcome | Testimonials |Participants | Programme | Organising team | Call for applications
Outcome
---
During their unconference session, fellows chose several topics for discussions: cybersecurity, privacy and the EU General Data Protection Regulation (GDPR), freedom of expression and hate speech, the Internet of Things, digital literacy, and artificial intelligence. Their discussions resulted in several key messages.
Testimonials

---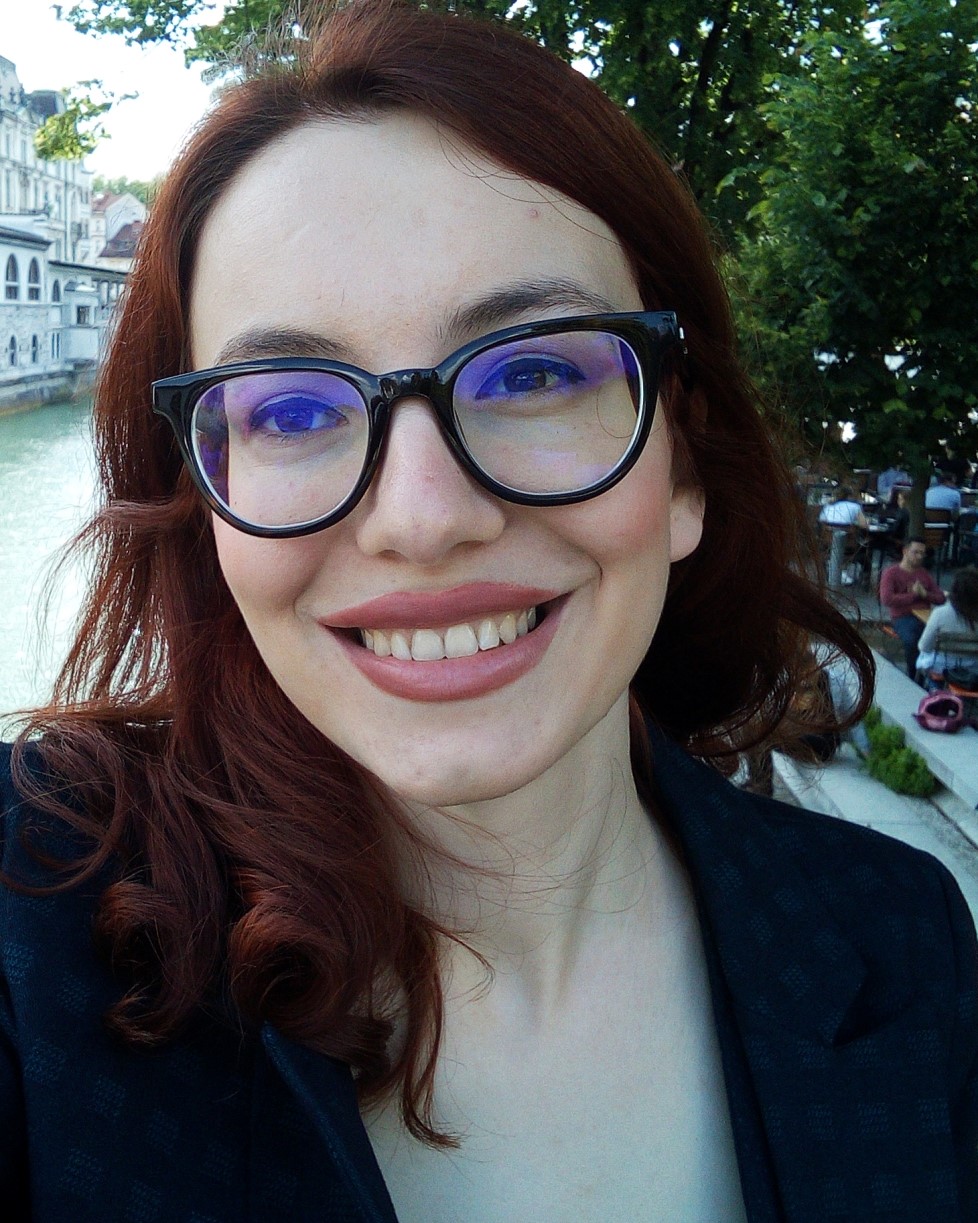 My very first Internet Governance event was SEEDIG in 2017. I attended it as a Youth School participant, from which I gained a lot of knowledge and value. It was a great pleasure to attend my second SEEDIG meeting as a fellow. I enjoyed the whole day dedicated to the Fellowship Programme and that we had the opportunity to discuss and exchange views with other fellows from the region about different Internet governance topics.
SEEDIG is a much-needed platform for our SEE region, and I am very happy that SEEDIG is able to support people to attend the meetings through its capacity development programmes. I hope and believe that these programmes will keep supporting more people in the years to come because it is really an amazing opportunity to engage in such a multistakeholder platform and then bring the best practices back in our country, but also because of the great people you get the chance to connect with.
Dajana Mulaj, Digital Grassroots, Albania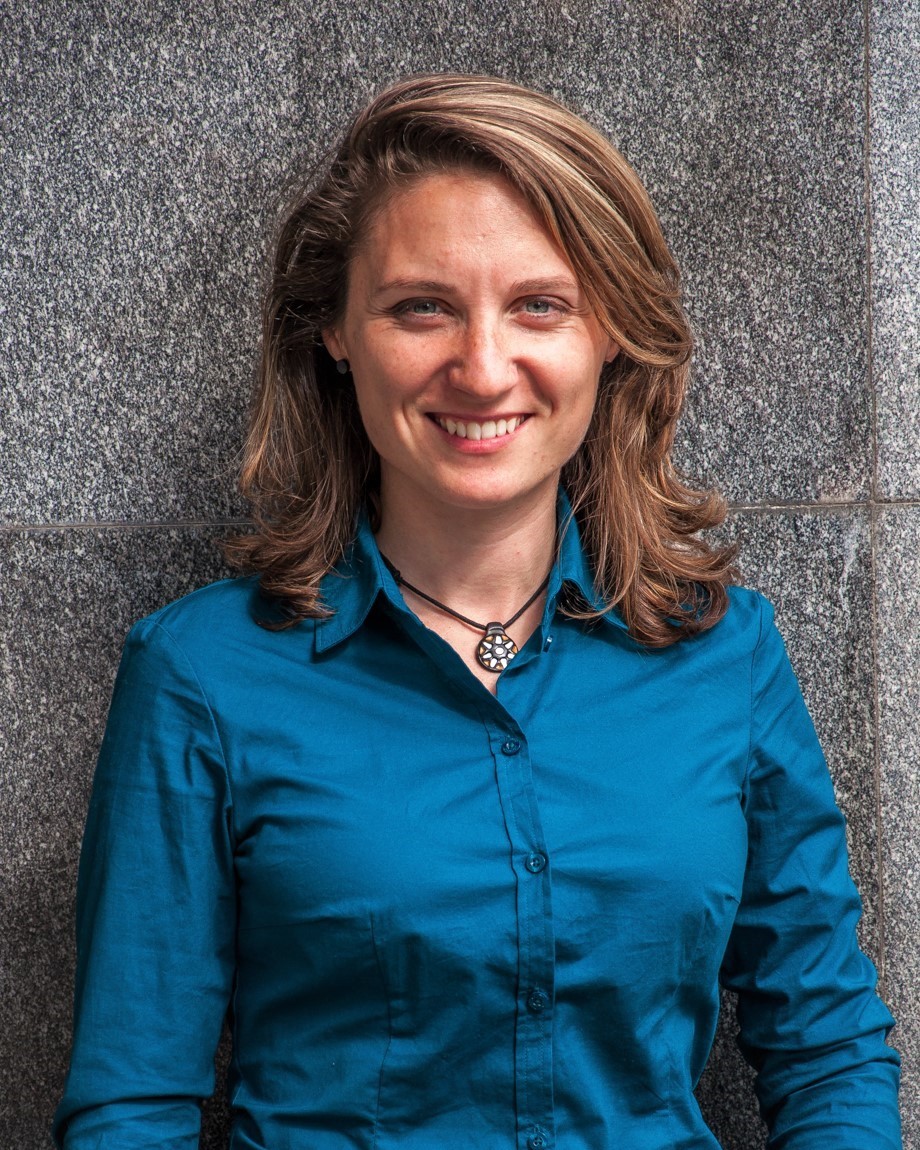 I am very happy to see such strong participation of young people in the IG sphere in South-Eastern Europe! We need more dialogue about the specific issues that we face in this region, and communication on a multistakeholder approach is a very nice way moving forward.
The discussions we had were very lively and many people contributed with in-depth knowledge from different angles, allowing everybody to take the most out of the debates. I am looking forward to the other initiatives by SEEDIG and to see how bit by bit our region works on creating strong and stable IG policies across all countries!
Aleksandrina Banusheva, Tool Domains ltd., Bulgaria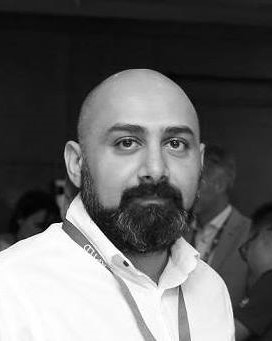 The SEEDIG Fellowship Programme was my introduction to the world of multistakeholder Internet governance. I wasn't sure what to expect at first, but just minutes into day 0, I found myself surrounded by very intelligent people. The topics of our group discussions were aligned to the current developments in IG.The main event was very well organised. The topics selected for the meeting were right on point and very interesting. I especially liked the interactive panels, where everyone willing was able to participate in a discussion.
Above all, I've made awesome new friends and met like minded individuals who are making a difference in this community and contribute to the evolution of the Internet. I've been involved in development of the private sector for years, but this event gave me an opportunity to see the views of other sides. Which was, I have to admit, nothing short of a life changing experience.I am humbled and would like to thank the executive committee for giving me this opportunity and helping me take the first step.
Sergo Karakozov, ITDC, Georgia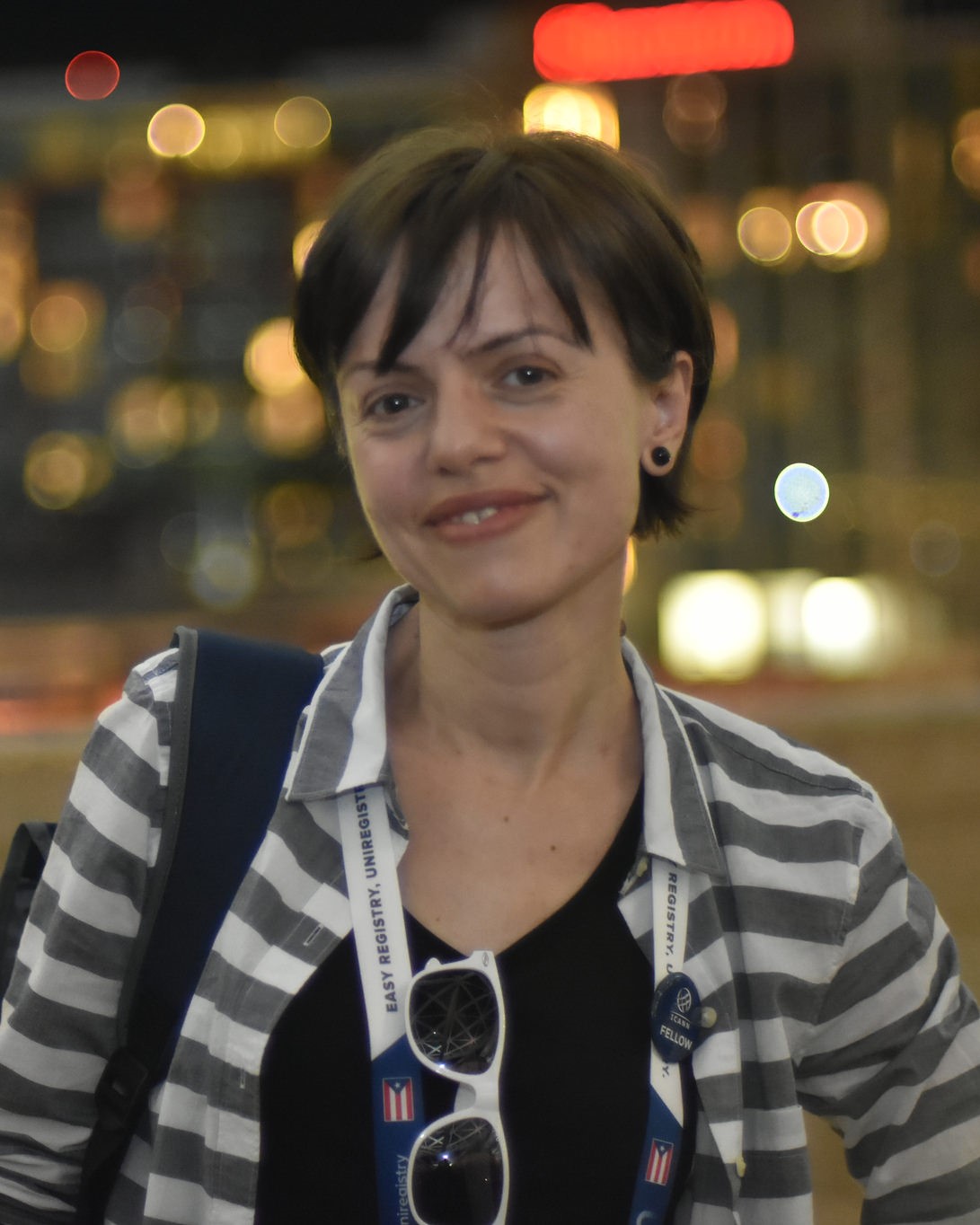 I participated in few fellowship programmes, but the first thing that attracted me at the SEEDIG Fellowship was the directness of communication between the participants. From the very first day, I did not feel like a beginner, and all opportunities for communication, interaction and self-expression were open for everyone. It was a small model of multistakeholder community. I am happy that such an opportunity was given to me, and I am sure that SEEDIG has its own impact on each part of the community.
Kristina Hakobyan, Global AM LLC, Armenia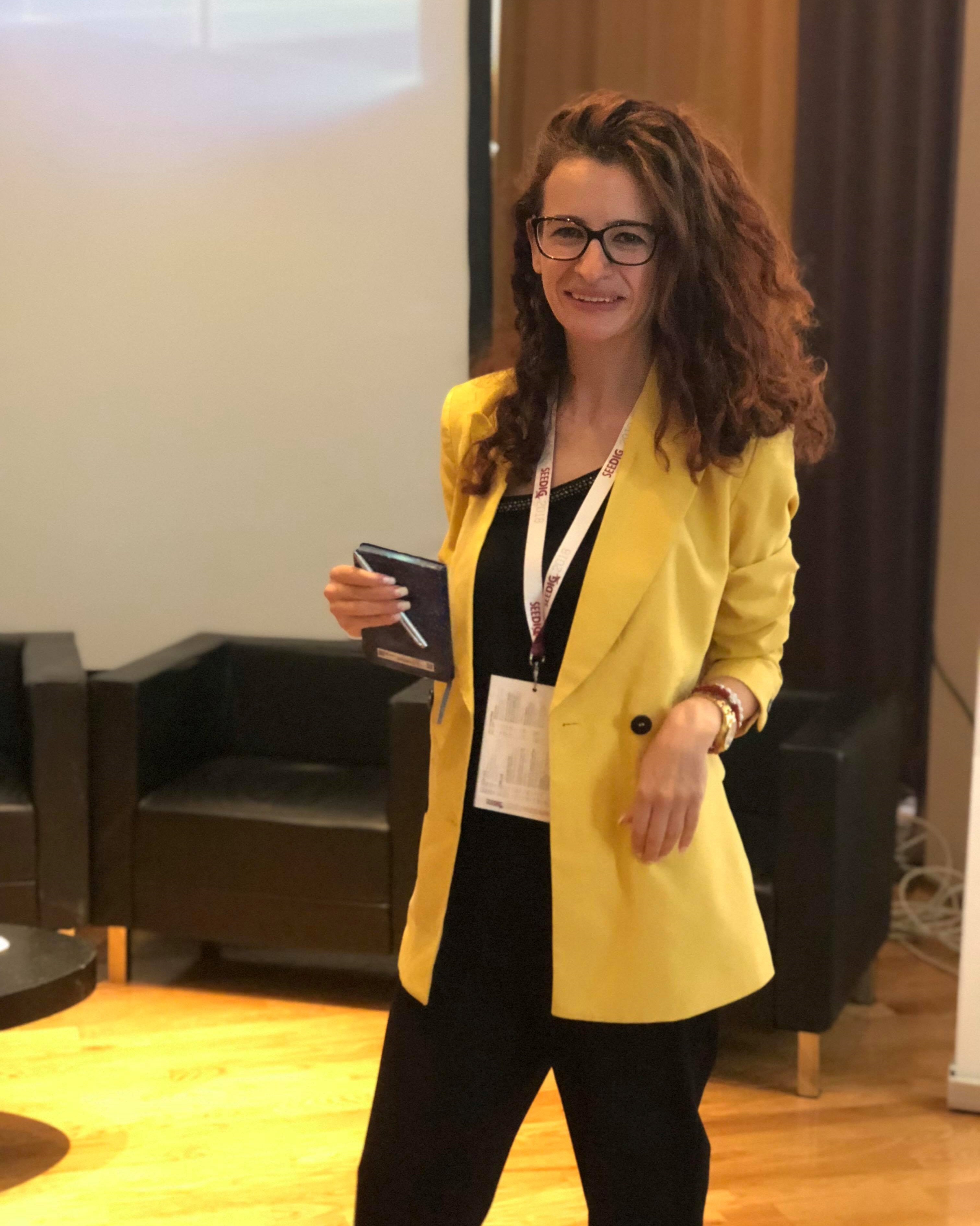 I am glad that I finally managed to participate physically to SEEDIG. The meeting in Ljubljana fulfilled all my expectations, and I would like to thank the SEEDIG executive committee for giving me this opportunity, and the local hosts who did an excellent job. SEEDIG for me is a 'regional multistakeholder family' and I appreciate the involvement of all countries from South Eastern Europe. SEEDIG 2018 was not a revelation, but rather it was a confirmation that I am committed to helping to develop this community that can raise 'the voice' of our region in broader Internet governance dialogue.
Oliana Sula, University "Aleksander Mosiu" Durres, Albania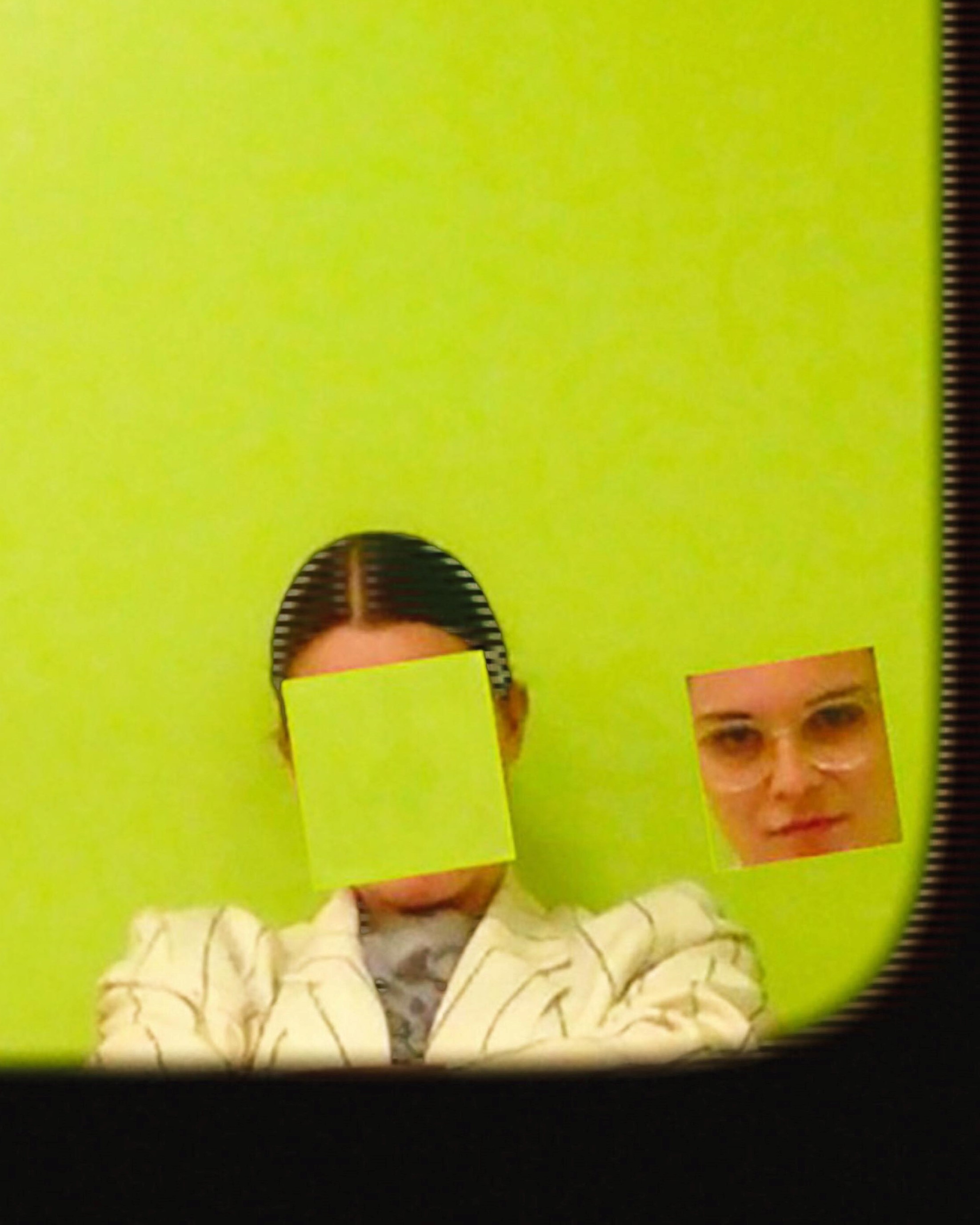 SEEDIG was my first encounter with Internet governance. I always wanted to take part in this field, and it was lovely to start in Ljubljana, where my passion for the digital began. The fellows were very knowledgeable and fighters for good causes, and our common SEE origins enabled us to discuss issues differently than we can with fellows from other countries where digitalisation is in a different stage, and has different meanings for the economy. SEEDIG enabled me to contextualise my knowledge of the digital and made me rethink the importance of localisation in the (post?)Internet era.
Nika Mahnič, University of London, Slovenia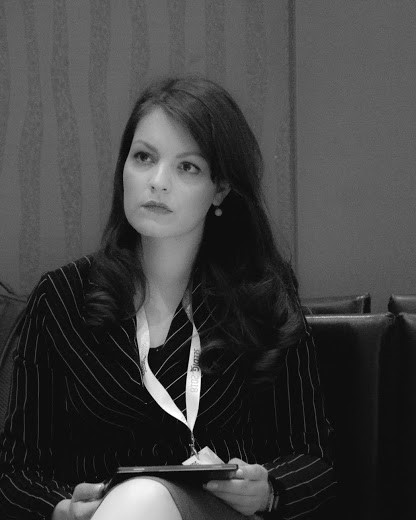 SEEDIG 2018 was my second time attending the SEEDIG annual meeting, having participated in the Youth School at the annual meeting in 2017. Having been a part of the community for over a year, I can't say I was surprised at the pleasant takeaways from the conference. This year, Day 0 was my favourite part of the conference, and I credit and thank the fellows for the high quality of discussions. I have gained a lot, knowledge-wise and friend-wise, and I sincerely thank the organisers who gave me the opportunity while asking for little in return.
Andrijana Gavrilović, DiploFoundation, Serbia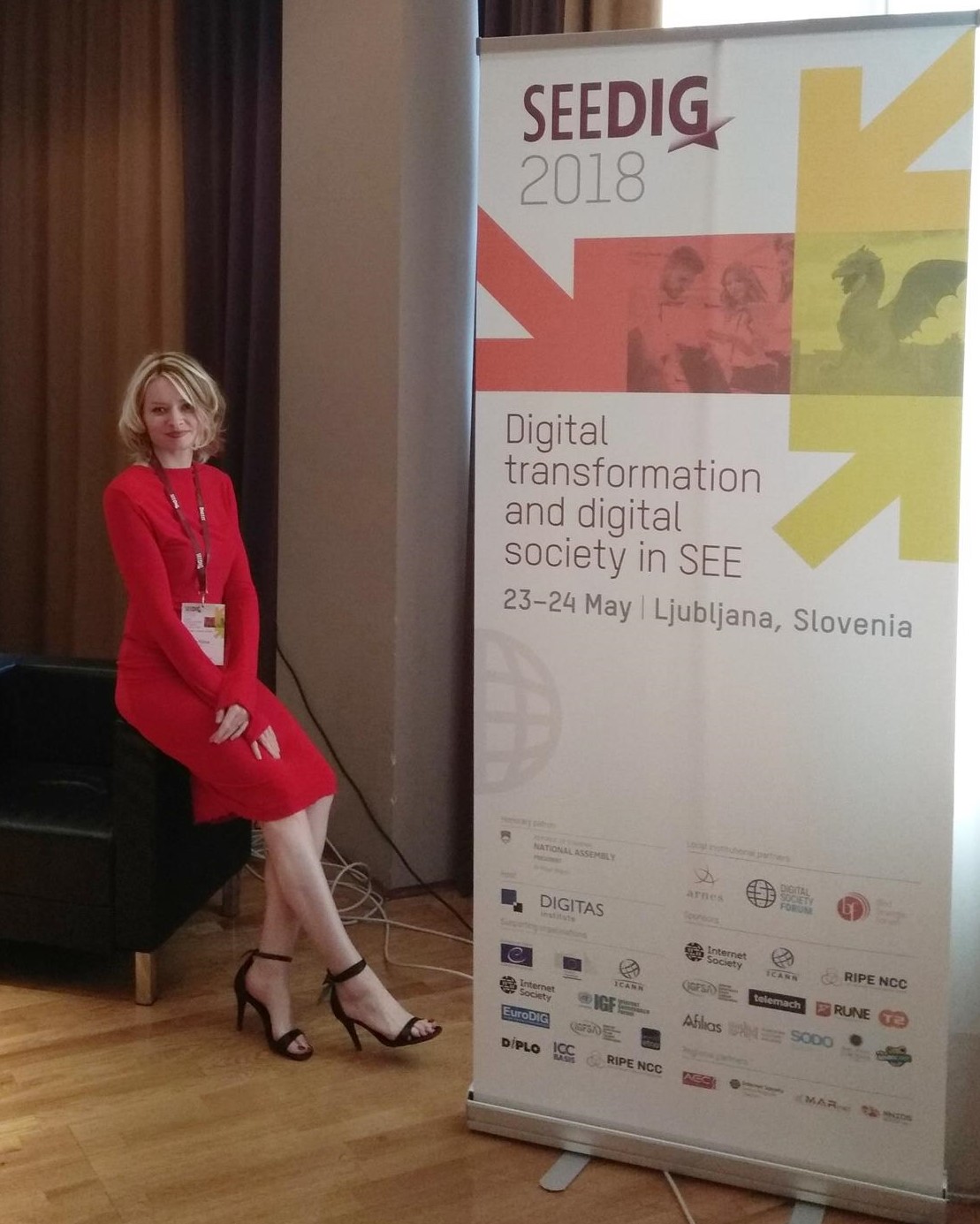 I want to thank the executive committee of SEEDIG and everyone who participated in preparing and organising this great event, everyone who decided about the place for the annual meeting and, of course, everyone who was involved in selecting every fellow (it seems the fellows team of this year is a team of real stars!).It was my first SEEDIG and stunning three days of education, new information, networking, new acquaintances, ideas and impressions.
The moment chose for the fourth SEEDIG annual meeting was extremely correct – a few days before the entry into force of the GDPR, and in a period marked by changes to net neutrality policies in the USA, discussions on a new directive for the reform of copyright, threats of defragmentation of the Internet in Russia and elsewhere, the moment when privacy has become incredibly complicated in the Internet era, and data is the subject of big threats and huge industrial opportunities. Also a time for discussions on global cooperation in addressing cybersecurity, state-run programmes implementing IoT, wide use of blockchain technology and AI, and ongoing debates about the reality of freedom of speech on the Internet. All of this was a mainstream for SEEDIG. Together with bright speakers and guests, capacious informative presentations, SEE region's trend reviews, discussion of realities and problems of digitalisation, and new challenges. And a very interesting Fellowship Programme with active participation during the conference. That was great!Thanks to everyone who shared with me their experience during the event and their knowledge during the preparation of SEEDIG sessions, and made these three days and three evenings unforgettable!I am proud to have been with you. I am looking forward to new meetings and joint projects!
Natalia Filina, EURALO Individuals' Association, Russian Federation
Participants
---
The following individuals were part of the second edition of the SEEDIG Fellowship Programme:
Aleksandrina Banusheva, Tool Domains ltd., Technical community, Bulgaria
Maja Ćalović, Mediacentar Sarajevo, Civil society, Bosnia and Herzegovina
Natalia Filina, EURALO Individual's Association, Private sector, Russian Federation
Andrijana Gavrilović, DiploFoundation, Civil society, Serbia
Kristina Hakobyan, Global AM LLC, Private sector, Armenia
Sergo Karakozov, ITDC, Private sector, Georgia
Tetiana Kyryliuk, The Influencer Platform, Civil society, Ukraine
Nika Mahnič, University of London, Civil society, Slovenia
Sidorela Mema, Albanian Electricity Distribution, Private sector, Albania
Dajana Mulaj, Digital Grassroots, Civil society, Albania
Ioana Stupariu, Central European University, Academia, Romania
Oliana Sula, University "Aleksander Mosiu" Durres, Academia, Albania
Predrag Tasevski, IGF MKD, Civil society, The former Yugoslav Republic of Macedonia
Cătălin Vrabie, National University of Political Studies and Public Administration, Academia, Romania
Programme
---
SEEDIG Fellowship Programme Session | 22 May 2018
Introductions & Setting the scene
---
Joint session with the Youth School
Welcome & introductions from SEEDIG core team
Students and fellows introductions
Overview of the day and the overall SEEDIG meeting
Overview of roles & Pro/con debates
---
Overview of roles: rapporteurs and online moderators
Guidelines for fellows acting as session rapporteurs and online moderators.
Pro/con debates on Internet governance issues
Unconference
---
An open space mini-conference driven by fellows.
Internet governance under the magnifying glass
---
Joint session with the Youth School & SEEDIG newcomers
Internet governance: why, what, how?
Key organisations and processes in the Internet governance ecosystem
Debate
In addition to the dedicated session on 22 May, the SEEDIG Fellowship Programme also involves full participation in the SEEDIG meeting on 23–24 May.
Organising team
---
Call for applications (17 March – 2 April 2018)
---
The SEEDIG Fellowship Programme is one of SEEDIG's capacity development initiatives.
What do we offer?
---
Selected fellows will be part of a dedicated programme that will start before the SEEDIG 2018 meeting and will continue long after. This programme will include:
Online preparatory meetings, to introduce fellows to SEEDIG, Internet governance, digital policy, etc.
A half-day or full-day dedicated event, in situ, on 22 May.
Active participation in the SEEDIG 2018 meeting and SEEDIG intersessional activities.
SEEDIG will be able to offer financial support to a limited number of selected fellows. This support could cover travel expenses (to and from Ljubljana) and/or accommodation expenses, but will NOT include a stipend, reimbursements for visa fees, local transportation, or any other costs. Lunches, coffee breaks, and social events will be covered as part of the SEEDIG overall programme.
What do we expect?
---
Fellows are expected to engage prior to, during, and after the SEEDIG meeting with the Fellowship Programme coordinators, their selected peers, and any mentors they might be assigned with, as well as to actively contribute to SEEDIG activities. More specifically, fellows will be asked to:
Attend and actively participate in online preparatory meetings.
Contribute to SEEDIG intersessional activities, both prior to and after the annual meeting.
Contribute to the planning process for the SEEDIG meeting, by acting as members of sessions organising teams.
Act as rapporteurs and/or online moderators for SEEDIG 2018 sessions.
Actively participate in other activities designed explicitly for fellows during the annual meeting.
Eligibility criteria
---
The Fellowship Programme is open to individuals from any stakeholder group: academia, civil society, governments, intergovernmental organisations, private sector, and technical community.
To be considered for the Fellowship Programme, a candidate must meet the following criteria:
Is originally from, or resides in a country in South Eastern Europe and the neighbouring area.
Demonstrates a strong interest in Internet governance and digital policy issues and processes.
Submits an expression of interest, via the form indicated below.
Please note that the entire meeting will be held in English, with no interpretation in any languages. Therefore, applicants should have a good command of English.
Review and selection
---
Submitted applications are reviewed by the SEEDIG Executive Committee. Input might also be provided by SEEDIG supporting organisations.
The selection of applicants to be granted with the fellowship will be made on the basis of the submitted expressions of interest, and taking into account the need to achieve a diversity of participants, in terms of:
geographical representation;
stakeholder group;
gender and age balance;
balance between newcomers and experienced individuals.
Preference may be given to applicants who require partial funding (i.e. a request to cover only the travel costs or the costs of accommodation) or no funding.
Travel and/or accommodation arrangements
---
Fellows selected for financial support will be contacted by the SEEDIG Executive Committee with further details concerning travel and accommodation arrangements.
Fellows granted with financial support for travel costs will be required to make their own travel arrangements. The travel costs will then be reimbursed in Ljubljana, in cash, on the basis of relevant documents submitted in advance (invoices, travel itineraries, etc.). More details will be provided by the Executive Committee.
Due to limited availability of funds, applicants are strongly encouraged to look for alternative funding sources. SEEDIG can support fellows in such efforts, for example by writing a letter explaining the programme. If you require such a letter, please send us an e-mail.