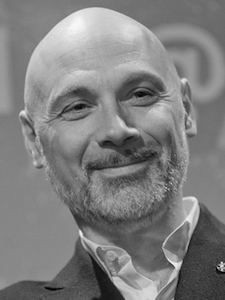 Internet Society | Regional Bureau Director for Europe
Frédéric Donck has in-depth experience as a negotiator and advocate in the telecommunications and Internet industry. Much of his work has been to bridge the interests of the public and private sector to negotiate policy solutions to the benefit of all parties.
During ten years of international public policy work within the European Commission, in particular with Directorate-General for Information Society and the Directorate-General for Enterprise, Frédéric developed and advocated for numerous European policies and decisions in the convergent e-communications sector. In this position, he also contributed to the launching and management of European-wide projects in the advanced television broadcasting and information and communications technology sectors as well as projects intended to create international clusters of small and medium-size enterprises.
During the past eight years, Frédéric has also been an adviser to corporate executives and boards in the telecommunications sector. He has, in particular, designed overall public and institutional policy as well as corporate reputation campaigns for major listed companies, including several of the world's largest electronic communications companies. A former Head of European regulatory affairs for Belgacom Group, Frédéric also worked for five years as a Member of the Executive Board of the European Association of Telecom Operators (ETNO).
Frédéric holds a LLD (Law Degree), from the Catholic University of Louvain-La-Neuve (UCL) as well as a Masters in European law (LLM) from the State University of Ghent (Gand). He is currently conducting post-graduate work in "Strategic and Problem-Solving Therapy" from the Gregory Bateson Institute, the European extension of the Mental Research Institute of Palo Alto.