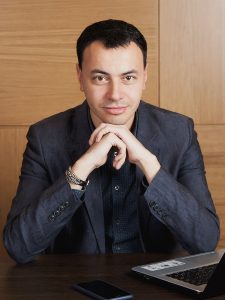 Coordination Center for .RU/.РФ TLDs | Deputy Head, Information Service
For the last seven years, Mihail has worked in Internet hosting and domain registration, holding various positions with Russia's largest host providers and domain name registers. In 2013, as part of the Foundation for Assistance for Internet Technologies and Infrastructure Development, he played an active role in launching the .МОСКВА and .MOSCOW domain zones. In 2014 he joined the ccTLD team where he is working in press-service and in staging the industry events.
Mikhail is a member of various industrial organisations and an organiser of thematic conferences and forums concerning domain registration, hosting, internet infrastructure and cybersecurity.