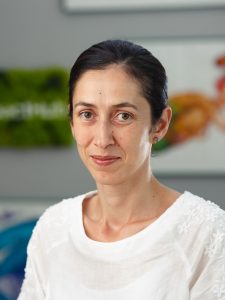 Impact Hub Bucharest | CEO
Oana Craioveanu is the CEO and Co-founder of Impact Hub Bucharest, the first coworking space opened in Romania, in 2012. Impact Hub Bucharest is the organization that supports the development of entrepreneurial initiatives with positive impact through a coworking area, growth and incubation programs, conferences and events and a crowdfunding platform.
Oana has more than 18 years of experience in Project Management, is a mentor for startups supported by Impact Hub and is the co-creator of the international conference Innoteque. She is also one of the participants of the renowned program Aspen Young Leaders 2012.