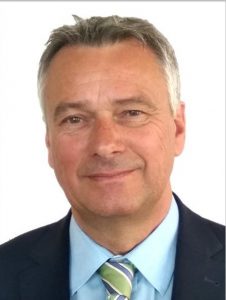 Council of Europe | Head of Information Society Department
Patrick Penninckx has spent the last 25 years of his career with the Council of Europe, contributing to the transformation processes of the Organisation and developing partnerships with international and national institutions. Currently heading the Information Society Department under the Directorate General Human Rights and the Rule of Law, Patrick coordinates standard setting and cooperation activities in the fields of media, internet governance, data protection and cybercrime.
His professional focus encompasses areas such as freedom of expression, safety of journalists, human rights on the internet and sound internet governance, international standards in the data protection and cybercrime fields and their implementation.
An outspoken public speaker promoting the Council of Europe values and achievements, he holds Political Science and Educational degrees from the University of Leuven.
Previously, Patrick was in charge of Human Resources policy development, transforming the administrative management of personnel into a competency-based human resource policy.
He also led the Pompidou Group of the Council of Europe through major changes in membership profile, implementing flexible working methods and innovative human and financial resources management.
Patrick is fluent in English, French, German, Spanish and Dutch.