SEEDIG activities at the 12th IGF
---
SEEDIG@IGF2017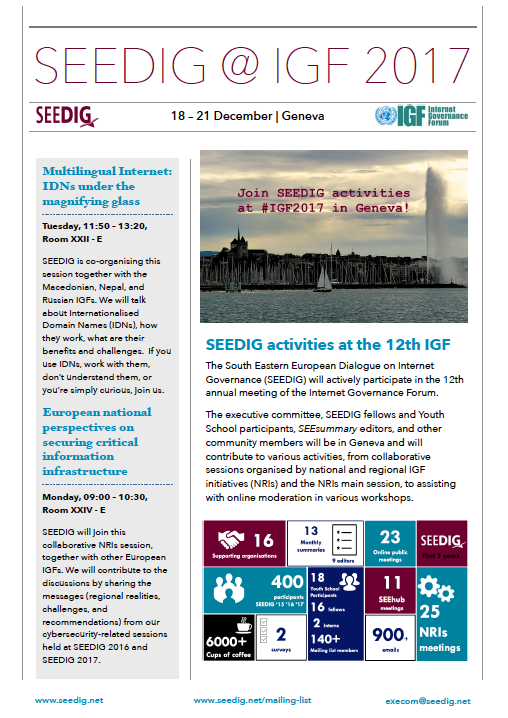 SEEDIG will actively participate in the 12th annual meeting of the Internet Governance Forum (IGF).
The executive committee, SEEDIG fellows and Youth School participants, SEEsummary editors, and other community members will be in Geneva and will contribute to various activities, from collaborative sessions organised by national and regional IGF initiatives (NRIs) and the NRIs main session, to assisting with online moderation in various workshops.
Read the SEEDIG@IGF newsletter, to find out more.
—
[Informal community meeting]  Wednesday, 09:00 – 10:30 | Room E.3023
We invite the SEEDIG community, our supporting organisations, and anyone else interested to join us for an informal gathering.
Updates on the planning process for SEEDIG 2018 (to be held in Ljubljana, in May)
Discussions on a draft strategic plan for SEEDIG
Open debate on other SEEDIG-related issues.