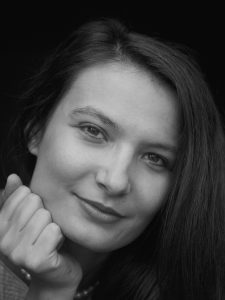 Digital Citizens, Romania | Coordinator and Founder
Veronica is the founder of the first Romanian Digital Think-Tank – Digital Citizens Romania – connecting Romanian digital innovators and everyday digital citizens with the European and Transatlantic opportunities and debates.
She is a professional with more than 14 years experience, working in both national and international contexts, in areas related to digital transformation, innovation, education and multi-stakeholder cooperation.
In the framework of the Romanian Presidency to the EU Council, Veronica led the consultations with civil society on digital priorities, bringing together representatives of public institutions, tech industry, academia and everyday digital citizens.