On 24–25 May 2017, SEEDIG held its third annual meeting, in Ohrid. In the context of this meeting, a SEEDIG Youth School was organised, as a pre-event dedicated to youth only. This is possible thanks to a generous contribution from the Internet Corporation for Assigned Names and Numbers (ICANN).
The initiative was targeted at university students originally from, or residing in a country in South Eastern Europe and the neighbouring area. The aim of the programme was to offer them a space to learn, network, exchange their views with their peers, and prepare their own position to participate in the SEEDIG 2017 meeting. As well as to encourage them to become long-term part of the SEEDIG community, and of broader Internet and digital policy processes.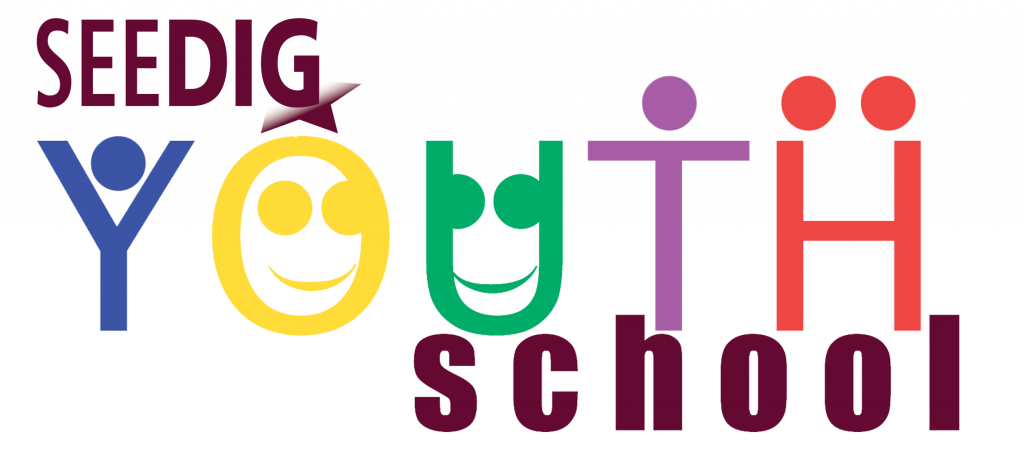 Online preparatory meetings, in advance of the SEEDIG 2017 meeting. During these meetings, participants to know each other, and learnt about the basics of 'Internet governance' and 'digital policy'.
A half-day dedicated session, on 24 May. This session was organised as a debate around privacy and security issues.
Participation in the SEEDIG 2017 meeting. Students were among the many other actors – from SEE and beyond – who shared their views and experience on various Internet-related topics during the two-day event.
08:30 – 09:00 | Youth School introduction (SEEDIG, ICANN, students, mentors, organising team)
09:00 – 09:30 | Topics overview:
Online privacy: Bogdan Manolea, Association for Technology and Internet (Romania)
Cybersecurity: Vladimir Radunovič, DiploFoundation (Serbia)
09:30 – 09:45 | Introducing the Privacy vs. Security debate
09:45 – 10:30 | Teams prepare for the debate
10:30 – 11:00 | Break (teams can continue to prepare for the debate)
11:00 – 13:00 | Privacy vs. Security debate, followed by conclusions focused on potential solutions and how those solutions connect to the mission of SEEDIG
Well organised, stimulating, professional, informative and enjoyable programme. It gave me the opportunity to meet new friends and potential colleagues.
Being part of SEEDIG was a very interesting experience for me. I learned a lot of new things regarding cybersecurity and its future. The most important thing is that thanks to SEEDIG I would love to work and have a career in this field. I really hope that in a near future I will have the opportunity to meet again with experts of cybersecurity.
EEDIG Youth School is for me still a vivid memory thanks to the information that I have discovered there. Before being part of this event I did not even know clearly the difference between the e-governance and governance of the Internet. Now, not only that I know the difference, but I can proudly say that I have realised how important is the governance of the Internet and how important is the duty of maintaining a balance between cybersecurity and human rights. Even if I had not had an IT background, everything was prepared irreproachable and I was integrated in a group of smart young people with an amazing willingness to share their thoughts and who created an active debate. Also, the entire event was a source of information, since I was able to hear specialists from different fields of activities talking about interesting topics such as cybersecurity, fake news, smart cities, and so on. These things being said, thank you all who made SEEDIG 2017 an amazing experience and I hope that a lot of young people will apply to the next edition!
SEEDIG Youth School was a great experience and also a great initiative. I believe that including youth in such events is important because it encourages us to be more engaged with Internet governance issues, to learn, and also exchange our views.
SEEDIG Youth School was a really interesting event. Everything was well thought, so everyone would get involved and feel part of the event. I appreciate the new information that I had the chance to learn about, on topics with a considerable importance for me. Best part: the nice people that I met.
Aleksandar Gjoreski, Faculty of Computer Science and Engineering, North Macedonia
Andrijana Gavrilović, University of Belgrade, Serbia
Ani Mkrtchyan, Public Administration Academy, Armenia
Anna Romandash, Ukrainian Catholic University, Ukraine
Arta Leli, University of Tirana, Albania
Avet Sedrakyan, National Polytechnic University, Armenia
Corina Nicoleta Chircea, National University of Political Studies and Public Administration, Romania
Dajana Mulaj, University of Tirana, Albania
Diana Teodora Chiș, National University of Political Studies and Public Administration, Romania
Gesara Halili, University of Tirana, Albania
Gjorche Cekovski, Faculty of Computer Science and Engineering, North Macedonia
Ledia Maleqka, University of Tirana, Albania
Loreta Kroj, University of Tirana, Albania
Sabajete Elezaj, University of Tirana, Albania
Sara Kovaceska, Faculty of Computer Science and Engineering, North Macedonia
Sasho Najdov, Faculty of Computer Science and Engineering, North Macedonia
Tina Lukezić, Sarajevo School of Economics and Business, Bosnia and Herzegovina
Uada Mema, University of Tirana, Albania
Vlado Velichkovski, Faculty of Computer Science and Engineering, North Macedonia