Go to SEEDIG 2018 meeting
SEEDIG 2018 meeting
SEEDIG's fourth annual meeting will be held in Ljubljana, Slovenia, on 23–24 May 2018. Read more about what to expect, and register by 15 May.
Go to programme outline
programme outline
The programme outline for SEEDIG 2018 is available. 'Data' is a cross-cutting topic, featuring in sessions on digital economy, privacy, security, and much more.
Go to Shape a session!
Shape a session!
Contribute to shaping the Ljubljana meeting by joining a session organising team. There are plenty of topics to choose from. You can join at any time.
Go to SEEsummary
SEEsummary
Read issue no. 15 of our SEEsummary, to find out about main Internet governance and digital policy developments and events across SEE in February.
Go to SEEDIG Youth School
SEEDIG Youth School
Are you a student interested in digital rights, cybersecurity, IoT, or other Internet-related issues? Apply for our Youth School to learn more and join SEEDIG.
Go to SEEDIG fellowship
SEEDIG fellowship
In preparation for the meeting in Ljubljana, we have launched a call for applications for our Fellowship Programme. Read the eligibility criteria and apply.
Bringing together the SEE Internet community
SEEDIG is sub-regional Internet Governance Forum initiative dedicated to facilitating discussions and collaboration on Internet-related issues within South East Europe and neighboring area (SEE).

We do this through our annual meetings, hosted in different countries around the region, and all-year-round intersessional activities, such as the SEEsummary and SEEhub.
EXEcutive committee
Coordinating the SEEDIG process
Executive director | Digitas Institute

Slovenia
Sasho Dimitrijoski
Member
Director | Agency for Electronic Communications
The former Yugoslav Republic of Macedonia
External relations manager | ISOC Armenia

Armenia
Coordinator | Youth IGF Turkey

Turkey
Digital policy senior researcher | DiploFoundation

Romania
Andrea Beccalli
Internet Corporation for Assigned Names and Numbers (ICANN)
Markus Kummer
Internet Governance Forum Support Association (IGFSA)
What were the main Internet governance and digital policy developments in February 2018?
Latest news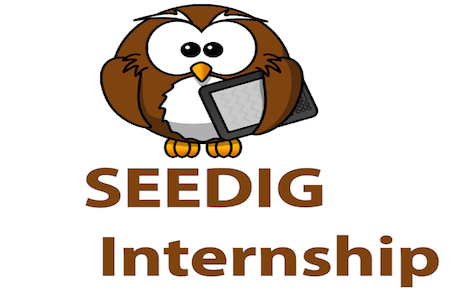 [Update] The call for applications closed on 25 January. Shortlisted candidates will be contacted soon. Since 2015, SEEDIG has been working on facilitating discussions and collaboration on Internet-related issues among stakeholders in South Eastern Europe and the neighbouring area. It has done so through annual meetings, and other activities carried year-long. Preparations are now underway Read more about Internship at SEEDIG: Call for applications[…]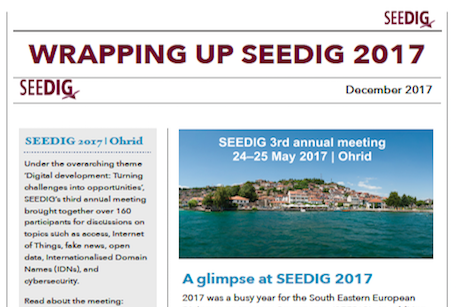 2017 was a busy year for the South Eastern European Dialogue on Internet Governance (SEEDIG). In addition to our third annual meeting, we launched capacity development programmes, published monthly SEEsummaries, run elections for the executive committee, and participated in the global IGF, EuroDIG, and many national IGF initiative across the region. In our end of Read more about Wrapping up SEEDIG 2017[…]
Previous
Next