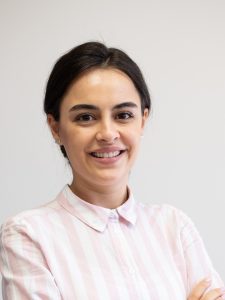 Moldovan National Association of ICT Companies | Executive Director
Marina Bzovîi is the Executive Director of the Moldovan National Association of ICT Companies, an umbrella association uniting 43 companies, established in 2006 it has become a major player in the associative sector on the Moldovan market.
Marina is a legal professional with a solid academic formation specializing in civil and commercial law with a keen interest in data protection, e-commerce, IT and communications law.  She previously worked as a Junior Associate for one of the top law firms in Chisinau. As a representative of ATIC she was involved in the discussions with Public Authorities related to legal barriers and draft laws affecting the ICT sector, including the draft law on Data Protection.  Within the Association, Marina strengthened the cooperation between EuroISPA and ATIC, stimulating and promoting the knowledge on strategy, analysis of political and legislative documents on future European legislation related to Data Protection, E-commerce, Intermediary Liability, Copyright, E-evidence and Net neutrality.